Marvel Announces First Series-Leading Black Captain America
Falcon will take over from October as Marvel also announced Avengers NOW!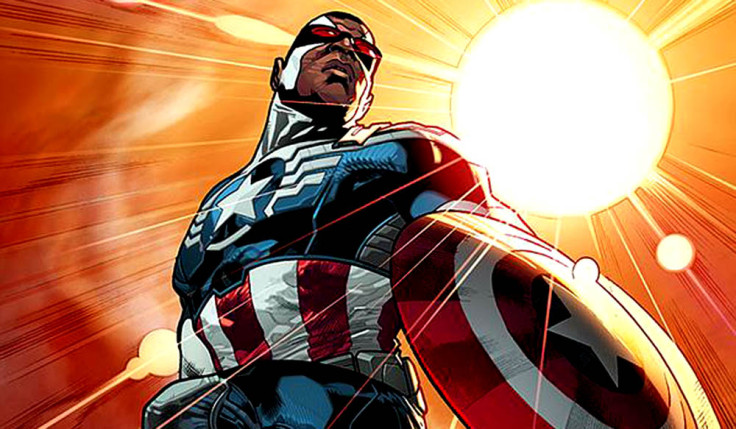 Marvel Comics has announced that Sam Wilson, aka The Falcon, will become the first African-American to lead the Captain America comics under the Cap mantle.
It's been a week of diversity for Marvel who revealed on 15 July that the Thor mantle (and hammer Mjölnir) will soon be picked up by a woman for the very first time.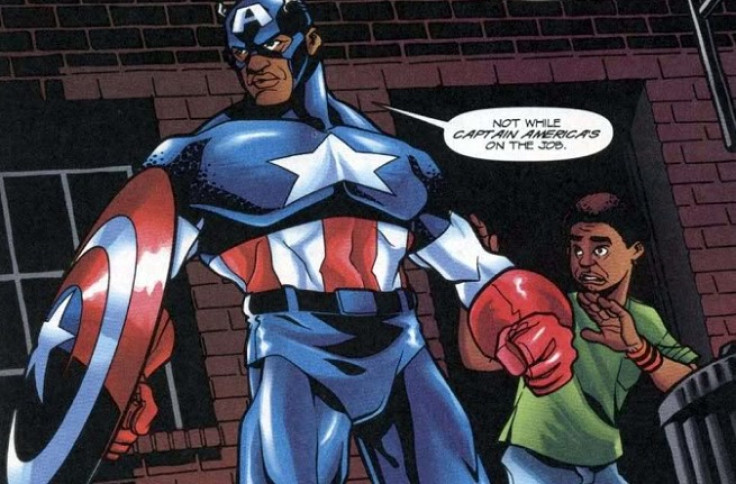 Sam Wilson in the classic suit
Marvel Comics
Marvel Chief Creative Officer Joe Quesada made the announcement on comedian Stephen Colbert's US satirical show The Colbert Report.
Quesada also hasten to add that Marvel's decision only affects the comics and won't have any influence over the film franchise. The film version of Falcon was introduced in this year's Captain America: The Winter Soldier, played by Anthony Mackie.
While Wilson will be the first black man to lead a Captain America comic series he is not the first African-American to don the costume. Isaiah Bradley also did in a mini-series delving into the history of the Super Soldier Serum which created the original Captain America Steve Rogers.
As for Wilson's tenure as the character, that starts in October when he assumes the name and cowl following the continued deterioration of Steve Roger's abilities and health, thanks to the Super Soldier Serum being drained from him.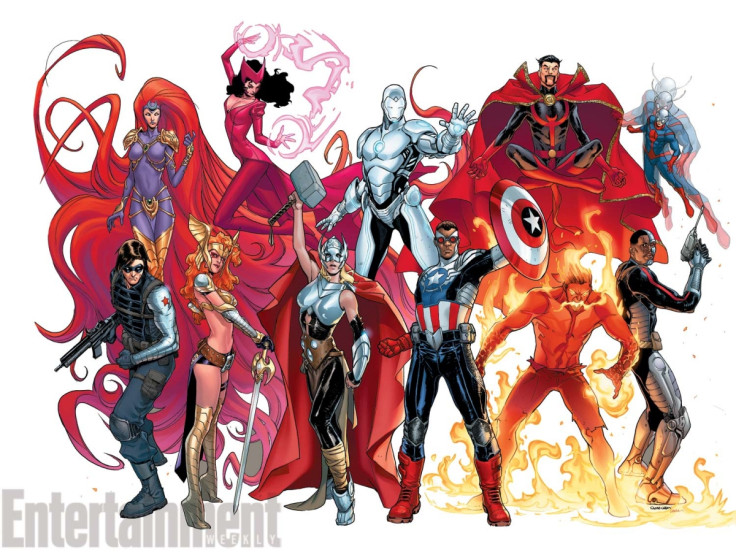 Avengers NOW!
Marvel Comics / Entertainment Weekly
The female Thor will also debut in October, with both new heroes forming part of Avengers NOW!, a new take on the superhero team which also includes a new suit for Iron Man and a new series which "sends Tony Stark to San Francisco with a new outfit and a new perspective on life."
A number of characters have become Captain America over the years, most notably Steve Roger's one-time partner Bucky Barnes, who following an apparent death during World War II resurfaces as The Winter Soldier.
Bucky and Falcon appeared in the latest Captain America film, so both may now be vying to take over as Cap should actor Chris Evans ever stop playing the character.
© Copyright IBTimes 2023. All rights reserved.