Marvel's Doctor Strange: Joaquin Phoenix in Final Talks to Lead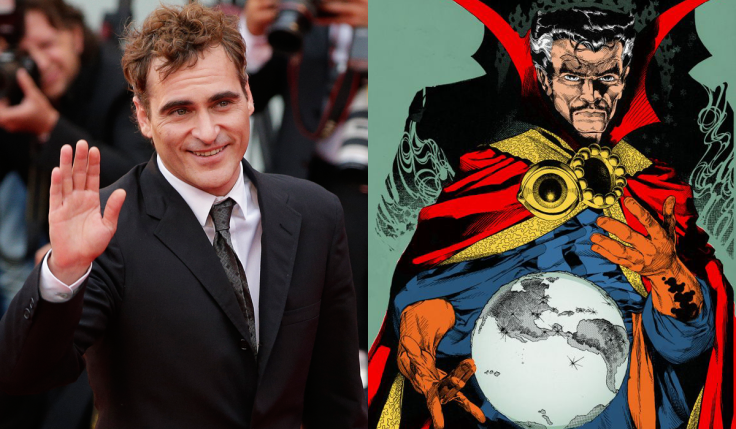 Joaquin Phoenix is set to sign on to play cosmic superhero Doctor Strange for Marvel Studios according to reports.
Collider claims that the three-time Oscar nominee is still very much in line to play the character, with one source saying his contract is (to use American football terms) "essentially at the 1 yard line, about to pass into the endzone."
Despite Collider's story, Badass Digest are suggesting some reasons why the deal might not take place. Essentially they cite the actor's reputation as a thesp, saying he "literally doesn't know if he can work on this kind of movie."
"He's a great actor and he can play the role," continues the article. "But the Marvel Studios blockbuster machine is full of pre-viz and fight-viz and green screen and massive reshoots. It's not a world that's as comfortable for him, and he's just not certain he can do it."
Another sticking point – according to Collider this time – is the length of the contract. Phoenix is someone who has shied away from blockbusters and made his name with films such as Paul Thomas Anderson's The Master and Spike Jonze's Her.
He's not exactly Samuel L Jackson, who of course is a great actor, but is famed for his openness and willingness to do anything so long as it's fun. It's why Jackson signed a nine-picture deal with Marvel to play Nick Fury when it all began in 2008.
Phoenix will want time to play around with more artful projects between his Marvel duties and that's perfectly fine. It's easy to understand the actor's reservations, but also why Marvel are so keen to get his signature. Phoenix is an actor with gravitas and Marvel could use that, particularly with Robert Downey Jr's future uncertain beyond Avengers 3.
If you believe Collider however then the deal appears to be close, and they're certainly confident. Saying that we should expect official confirmation from Marvel soon.
Doctor Strange will be directed by Scott Derrickson and is set for release on 8 July 2016.
© Copyright IBTimes 2023. All rights reserved.