GM's Mary Barra Profile: First Female General Motors CEO Appointment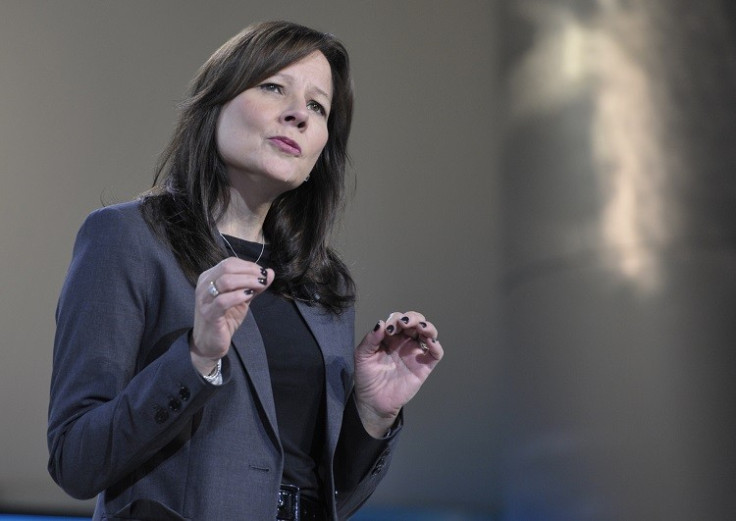 Mary Barra made history after she was appointed as General Motors' new chief executive.
Following the landmark news, IBTimes UK decided to take a look the new female face of GM and what it means for the car industry.
Name:
Mary Barra
Age:
51
Nationality:
American
Education:
1980 - General Motors Institute (a.k.a. Kettering University) as a co-op student.
Kettering University was founded in 1919 as an automotive trade school, but has since focused on science, technology, engineering and mathematics. A co-op programme requires applicants to find a GM unit to be their sponsor. For Barra, that was Pontiac.
She later graduated with a MBA from Stanford University as a trained engineer.
Family History:
Barra grew up in Waterford, a suburb of Detroit. Her father, Ray Makela, worked for 39 years as a dye maker at GM's Pontiac. She is married and is a mother of two children.
Current Position:
Barra is executive vice president, global product development, purchasing and supply chain at GM. In Previous roles she was in charge of design, engineering and quality for all GM vehicles and has headed most of the company's recent new vehicle introductions.
New Position:
Barra replaces Dan Akerson after he revealed that is leaving the company, to spend more time with his family, following his wife's cancer diagnosis.
She joins the company just as the US government sold off its stake in the auto-giant which it bailed out in 2009. The US lost $10.5bn on its GM bailout, officials said, arguing that it was a smaller loss than it would have suffered had GM gone under.
Of the 14 member board, she will be the fifth female member.
As part of its restructuring, GM had earlier sold many of its unprofitable product lines which has resulted in the leanest company structure in decades. It has also significantly reduced debt levels.
In her new role, Barra will have to tackle strong competition from rival automakers, including Japan's Toyota Motor Corp and Tesla Motors.
She also faces the task of lowering GM's costs, which is essential to win customers in price-sensitive markets, such as India and South America.
Career Path:
Barra joined GM in 1980.
According to the company, Barra has risen through a series of manufacturing, engineering, and senior staff positions in her 33 years with GM.
Interestingly, GM's latest CEO spent a year and a half as GM's head of human resources before moving on to be senior vice president of global product development in 2011.
© Copyright IBTimes 2023. All rights reserved.