Mary Mary's Erica Campbell Criticised for 'Too Sexy' Gospel Album Cover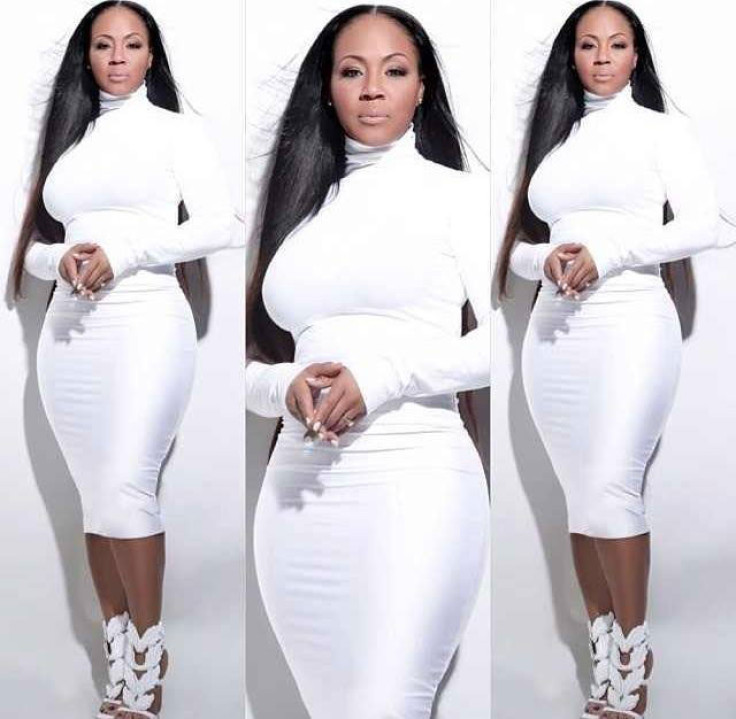 Mary Mary star Erica Campbell has provoked controversy after unveiling the cover artwork for her new gospel album.
The singer, who is preparing to go solo after leaving the group she formed with her sister Trecina, was slammed by fans within the Christian community. They claimed that the dress she wears for the promotion shoot is too sexy for a woman of God.
In the image she sports a white long-sleeved midi-dress which hugs her curves. She completes the look with Kanye West x Giuseppe Zanotti Cruel Summer sandals.
"As a gospel singer, you should do things that will glorify God. But that dress ain't doing so," one unimpressed fan said.
Another wrote: "Is she planning on bringing peeps 2christ by 1st making them commit lustful sin? Lol its way too sexy girl."
But one admirer insisted: "There is nothing wrong with that outfit. The good Lord looks at the heart of man."
"This is not ok.Yes, you are a beautiful, curvy woman but no ma'am you are singing the gospel of Jesus Christ." wrote pastor Stacey Woods on the American Preachers site.
"We compel men to come through our love for Jesus, but when we wear things that are distracting, the message is somehow lost and it becomes about us and not about Him," Woods added.
Sex appeal and religion was a hot topic in July when Hollywood actress Meagan Good came under fire for her nipple-revealing outfit at the 2013 BET Awards.
The 29-year-old star, who is also a preacher's wife, defended the skintight, long-sleeved gown, which hugged her curves and featured a thigh-length slit saying: "God knows my heart. I didn't do anything wrong".
She went on to claim that Christians were often too quick to judge others.
"It just makes me sad that us Christians can't see beyond our initial reaction and don't seek God before we attack other brothers and sisters,"she said.
© Copyright IBTimes 2023. All rights reserved.