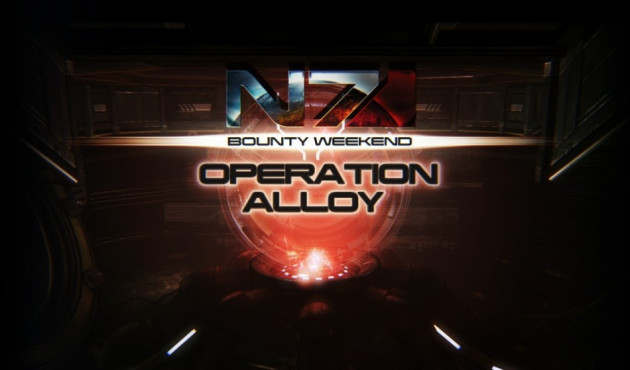 Mass Effect fans are in for yet another multiplayer weekend treat, as BioWare launches Operation Alloy for Mass Effect 3's co-op mode gameplay. The weekend mission requires players to train new recruits to help them in the war against the Reapers.
"A training centre will only take a recruit so far. Our recruits need field experience, so it's time to integrate them with seasoned squads during our next series of sweeps," reads the game synopsis on BioWare's official blog.
Based on the custom character level-ups and promotion mechanic in multiplayer, the new multiplayer event - Operation Alloy - enables players to achieve a character level cap of 20 by completing allied or community goals over the weekend. A successful import of the level 20 character boosts the overall War Assets of the player in the single-player campaign. Hence the title - Operation Alloy - seems apt, as it also helps in gamers' quest to achieve the best possible endings. The only compromise the player has to make is that it resets his/her status back to level 1 for the next multiplayer event.
The individual goal this weekend requires each player to promote two characters, while the allied or community goal requires players to promote 50,000 characters before time runs out. A commendation pack will be awarded to players for individual goal success and a Victory Pack with increased medi-gel capacity for allied goal success.
BioWare's renewed efforts in protecting fan loyalty to the franchise with regular multiplayer weekend events and free DLC releases have been largely fruitful. The recent Earth multiplayer and the upcoming Leviathan DLCs promise to bring more content, maps, weapons and character classes to keep the gamer community hooked.
Operation Alloy is scheduled to begin at noon (11 am MDT) on 24 August and conclude on 26 August at 3 am EST (5 am MDT).