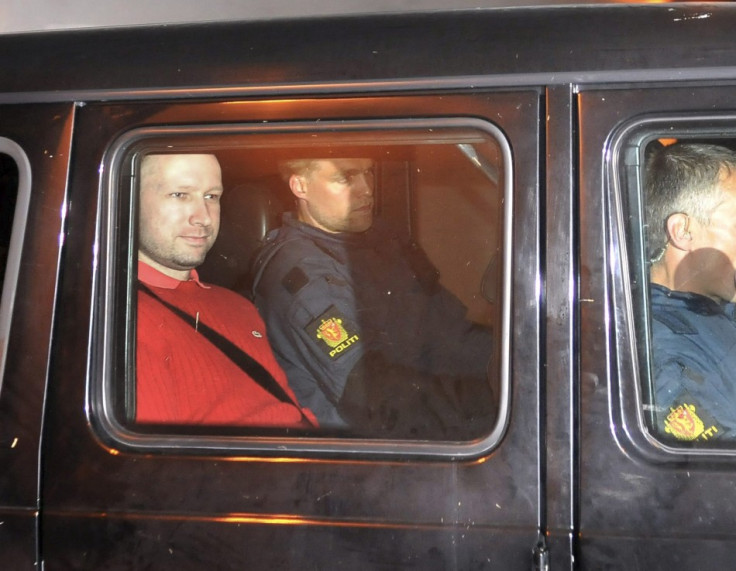 Anders Behring Breivik, the Norwegian gunman charged in twin terror attacks on July 22, "is not insane" according to judge. There is also no evidence he had collaborators in the bomb and gun massacre in which he allegedly killed 77 people in Oslo this summer.
The 32-year-old Breivik made his first public appearance Monday at Oslo District Court. He attempted on several occasions to launch into frantic diatribes during the court proceedings, but has been stopped by the judge. "I am a military commander in the Norwegian military resistance movement... and a Knight Templar," Breivik replied, when asked his plea. "[The court has] a mandate from those that support multiculturalism."
The judge said he had interrupted Breivik during the hearing because he only wanted to hear him "about matter relating to the process". "This was not the main trial where he gets to explain himself," Judge Nesheim told CNN. "I did not want to give him the opportunity to use this hearing as a platform for him to express his views."
Until now, the proceedings for the right-wing Christian extremist have been behind closed doors. Prosecutors expect the trial to start in March or April, the judge said. Breivik was remanded in custody for another 12 weeks.
Breivik is accused of killing 77 people in a bomb attack in Oslo followed by a shooting rampage on nearby Utoya island. Eight people were killed in Oslo while 69 young supporters of the Labour Party were killed on Utoya island, in the deadliest attack in Norway since World War II.
The young people, ranged in age from 16-22, were attending a youth camp organised by the governing party. Breivik has pleaded not guilty but admits carrying out the attacks. Authorities have analysed the 1,500-page manifesto posted on the internet by Breivik in which the extremist criticised Muslim immigration and European liberalism.
Last week, the Finnish cell of the Anonymous hacktivist collective had issued a statement claiming responsibility for "exposing" a parliamentary aid's affiliation to an active neo-Nazi group.
The attack and subsequent data release reported by Anonymous Finland was released on the PasteBin web site Monday. The attack on the neo-Nazi Kansallinen Vastarinta website followed the collectives' previous pattern, breaking into the site and posting the names and details of several of the group members.