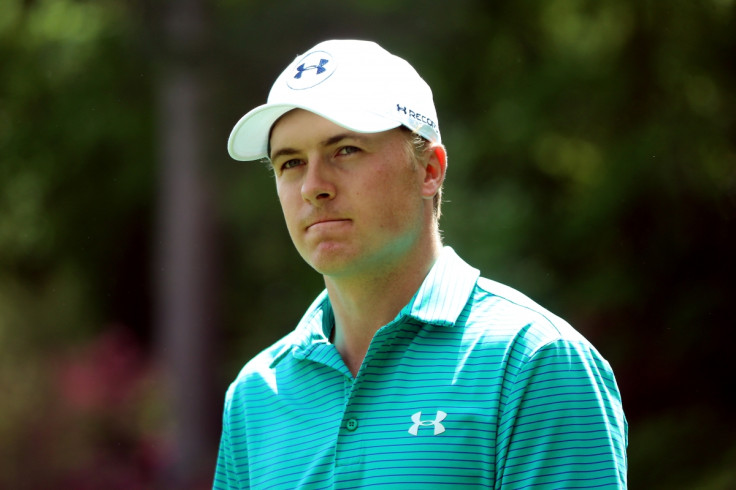 Defending champion Jordan Spieth leads the Masters after the first round at Augusta. The 22-year-old Texan carded a six under par 66 to lead by two shots, four ahead of Rory McIlroy who slipped to two under after two bogies on his final three holes.
Spieth sits two shots ahead of Danny Lee who finished the round four under, tied for second with Shane Lowry, who recorded his best opening round finish at any major.
The English trio of Justin Rose, Paul Casey and Ian Poulter are three of six players tied for fourth at three under.
Spieth, who won the first two majors of 2015, sank three birdies on the first nine and another three on the 10th, 13th and 18th to take a commanding clubhouse lead. With his eye on a second green jacket in as many years, he cleared the first round without registering a single bogey.
Having teed off last, McIlroy jumped up the leaderboard on the 13th with a wonderful eagle. A birdie on the 15th moved him to within two of Spieth but a bogey on the next hole halted his climb. A sloppy final hole saw him record another bogey, ending the day tied for ninth.
Jason Day had looked to maintain pace with the leading pack but dropped four shots in the space of 10 minutes, settling for a triple bogey on the 16th hole, an unwanted first in the Masters for the Australian. A missed birdie on the 18th robbed him of the chance to finish the opening day under par.
Poulter meanwhile enjoyed an impressive first round, keeping in reach of the leaders after carding three under 69.
Elsewhere, Rickie Fowler recorded his second worst ever round at a major tournament with a hugely disappointing eight over. 2014 champion Bubba Watson finished his final hole with a birdie, but finished the afternoon three over after a rocky back nine.
Ernie Els endured a nightmare start to his campaign, needing 10 shots to sink the first hole, seven of those putts that refused to go in.