With the Masters teeing off and the weather taking a turn for the better it's the perfect inspiration to dust off the clubs for a round of golf. If you're looking to up your game (or just get it off the ground) there's a wealth of technology and golfing gadgetry out there to help.
Here at IBTimes UK we've picked out the best golf gadgets and tech to take to the course to shave a few strokes off your scorecard and iron out those slices, hooks and shanks.
---
TomTom Golfer 2
---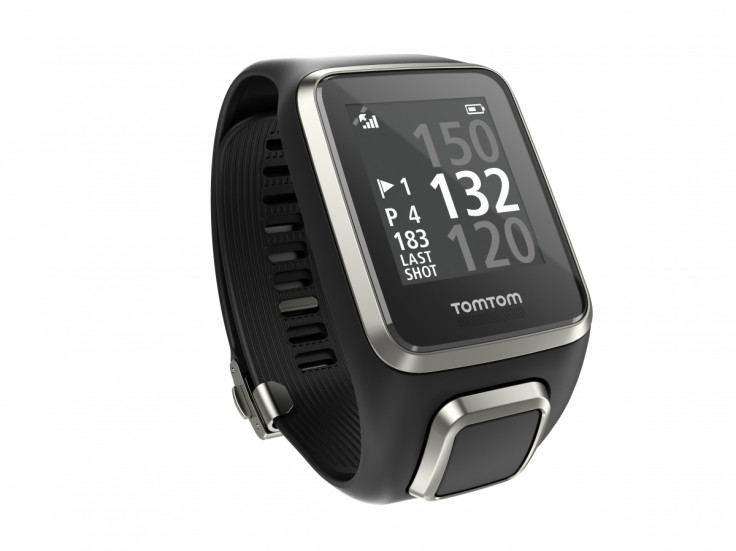 Golfers have never had it so easy thanks to wearables and this offering from TomTom provides useful information such as distance to green, club choice and the ever-important – where the hole actually is – can be found all from a watch. Using GPS, its large display it clearly shows yardage, hazards and lay up distances as well as keeping track of your score. It's a smart piece of kit that isn't cumbersome and has plenty of post-game analysis for improving your play.
Price: £199.99 (Available late May)
---
Zepp 2
---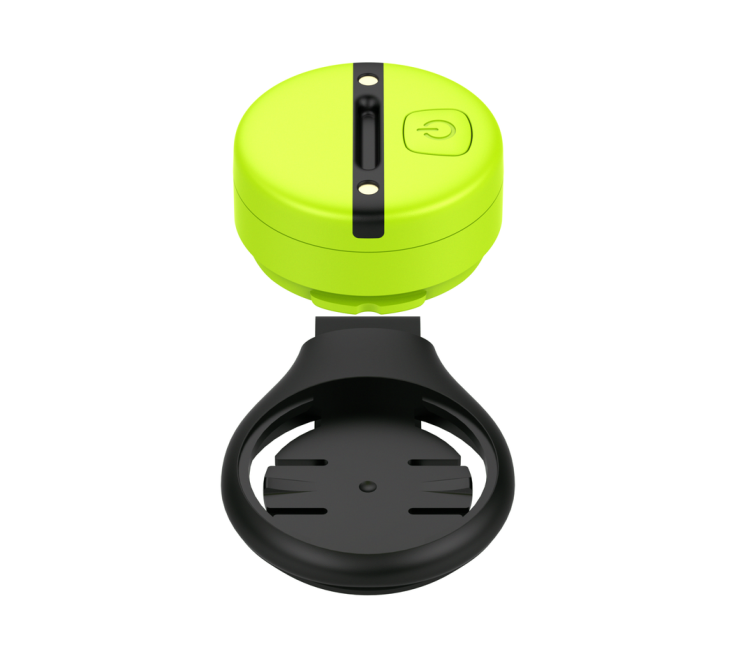 A spot-on swing is the ultimate tool a golfer can have so this device, which clips onto your glove is the best way to keep track of what you're doing. It analyses your exact swing mechanics thanks to built-in sensors tracking club speed, club plane and hip rotation with the results displayed on its iOS or Android app. This latest model now features a Smart Coach system where users take a few practice swings and the device can instantly evaluate where you need to improve – something that could really help out beginners or frustrated improvers.
---
Callaway XR16
---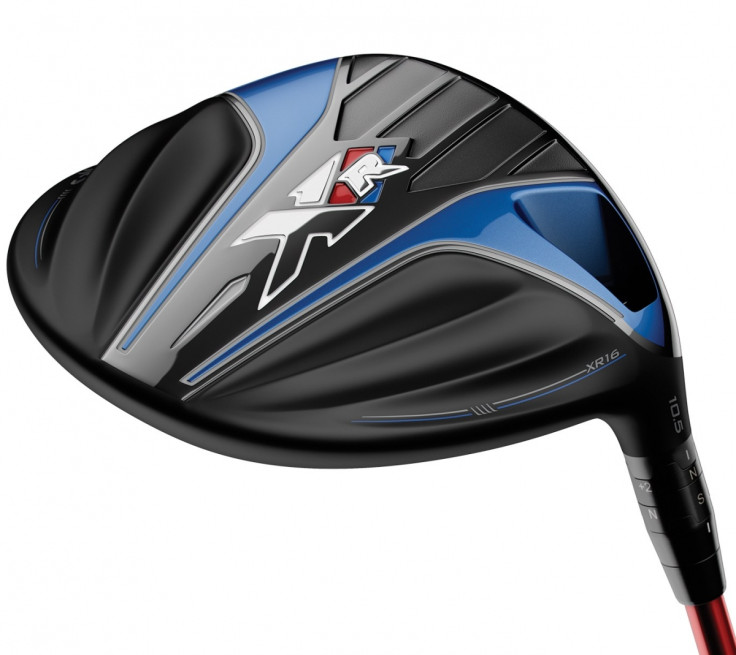 Not so much a gadget but these drivers have gone through a teched-out development course by a design partnership with airline manufacturer Boeing. The aerospace giants were called in by Callaway to lend their expertise in aerodynamics to help these clubs slice through the air faster and remain more stable despite gaining in size. Boeing used the same principles it uses on its jumbo jets to reduce the drag on the club head meaning golfers won't feel the effect of using a larger club that would otherwise be slower in the swing.
---
Stewart X9 Follow golf trolley
---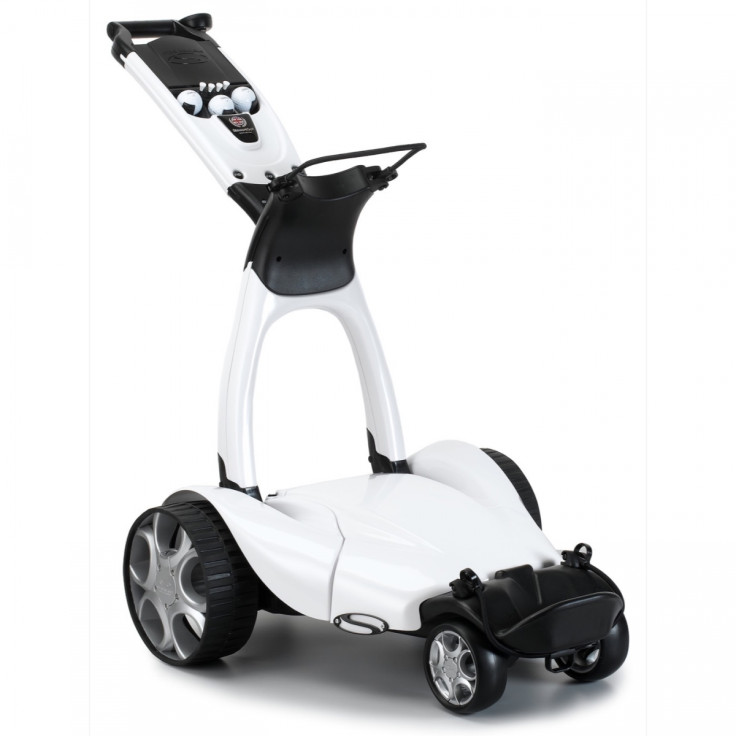 It's the 21<sup>st century, which is practically the future, so with self-driving cars hitting the roads it's about time the same tech came to the fairway. Sure enough, it has. Today's golfer no longer has to lug their own clubs around as this battery-powered trolley will traverse the course following your every step. It uses Bluetooth to follow a transmitter held by the golfer to create a digital tether and will stop when they stop and automatically brake when going down hills. It's far from cheap but keep justifying to yourself how much better your performance will be by saving all that energy.
---
PIQ Multi Sport Sensor
---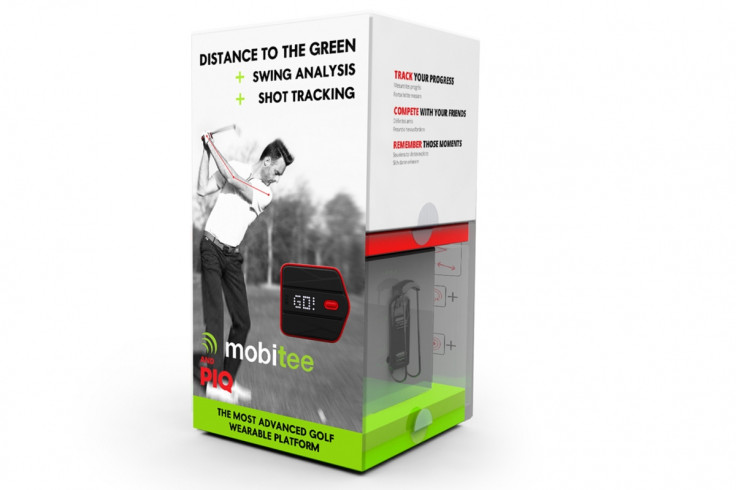 The golf scene isn't short of wearable options but this helps to consolidate things by offering three functions: distance to green, swing analysis and shot tracking all in one neat unit that attaches to your glove. The amount of feedback from the PIQ – in particular the built-in GPS that shows you on a map in its app where you hit each shot – will hopefully help for prettier scorecards in the future. What's even more attractive is the same device can be used for tennis and golf (need to buy accessories separately) so sporty types are set.
---
OptiShot 2 Golf Simulator
---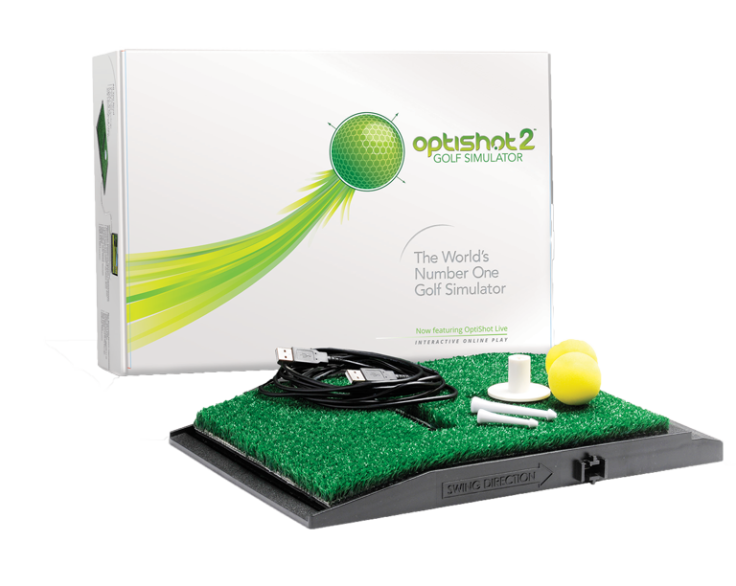 You don't have to break the bank or sacrifice your living room if you want a golf simulator at home. Plug this unit into a PC, set up a net and swing away. Using 16 infrared optical sensors it will track your club head and display on a monitor of your choice (TV or projector) the result of your shot. There's 15 replica courses to play and mini practice games. If you don't want to set up a net it also works with foam balls or none at all.
---
Game Golf Live
---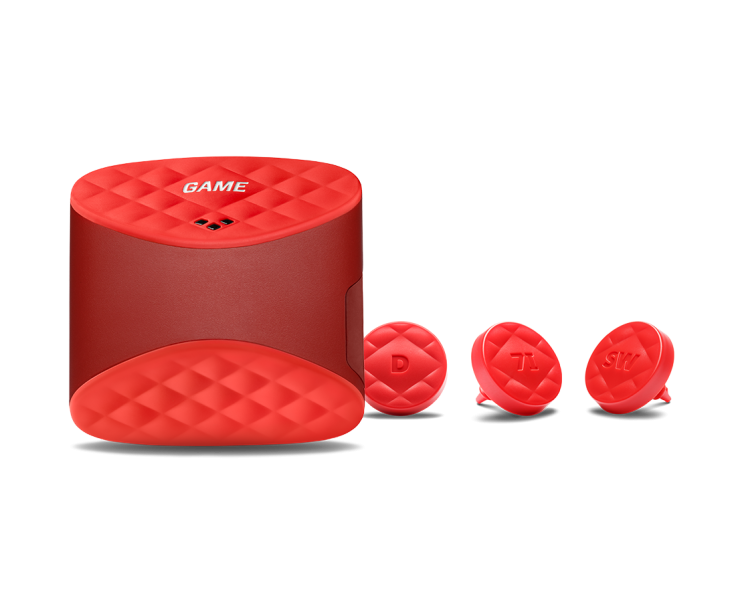 Sometimes you can finish a round and have no idea how you played other than the number represented on your scorecard. If you want to remember every shot you can use Game Golf, which tracks each stroke and either maps it live on a companion app or store it for you to gloat/groan over when you get home. It works using NFC tags plugged into the end of each club and tapping your club on a receiver unit worn on the belt before your shot where GPS picks up your location. It's useful for helping to learn distances for each club and a fun way to challenge friends or other Game Golf players.