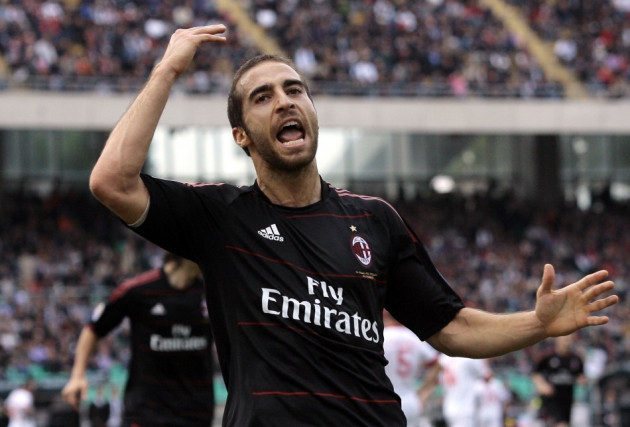 Arsenal midfielder Mathieu Flamini believes that the international break has come at exactly the right time for the Gunners who were struggling with injuries to key players.
The Frenchman is hoping that most of the players out will be able to recover immediately after the season resumes which will give them some fresh legs as they move into a tricky juncture in their season. The Gunners are currently top of the league with 16 points, level with Liverpool but ahead on goals scored. Their last game ended in a 1-1 draw with West Bromwich Albion and the fatigue was evident after a midweek fixture against Napoli in the Champions League.
The Gunners are missing several players by the likes of Santi Cazorla, Theo Walcott, Lukas Podolski, Bacary Sagna, Alex Oxlade-Chamberlain and Yaya Sanogo and their return to the first team will give the Gunners some much needed depth which they currently lack.Their fixtures following the break is pretty demanding, with the Gunners playing hosts to Borussia Dortmund, Chelsea and Liverpool while travelling to Manchester United.
"I think it [the break] comes at a really good time because we have played a lot. Obviously everybody is tired physically and tired mentally because you have to give 200 per cent in every single game. For us it is a chance to have players coming back into the group like maybe Theo [Walcott] and Santi [Cazorla]. I hope everyone will be back soon," Flamini toldwww.arsenal.com.
The midfielder, who left Arsenal on a free in 2008, believes that the Premier League has not changed much in his absence and that the quality is the best in Europe among any league.
"I don't think it is harder - the Premier League was very hard before and it is still as hard as before. Top players were playing in the Premier League before and top players are still playing in the Premier League now. That means it's very physical and very quick from one side to another," he explained.
"The transition from the defence to the attack is very quick. We have a lot of space also and of course for me it is the most difficult championship. We can see that every time on the pitch," he concluded.