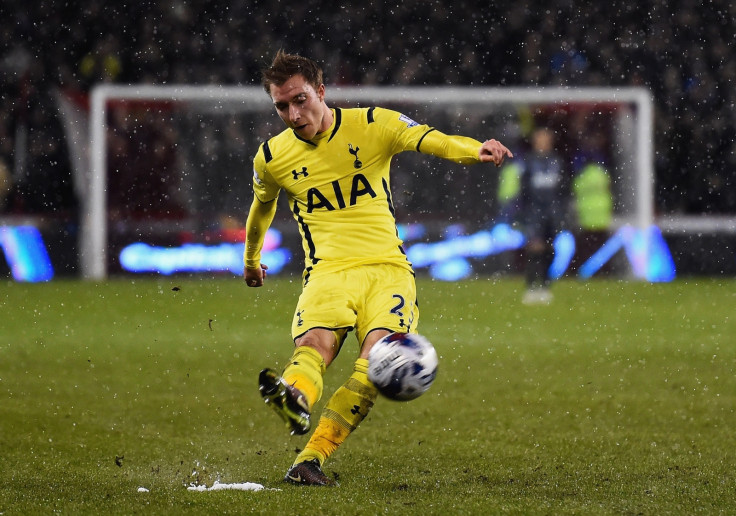 Mauricio Pochettino believes that Christian Eriksen has matched Alexis Sanchez and Cesc Fabregas with his contribution thus far this season.
Fabregas has accumulated 18 assists for Chelsea while Sanchez has scored 18 goals in all competitions for the Gunners and almost single-handedly led Arsenal to the state they currently find themselves in.
Without Sanchez's goals it is incomprehensible for any Arsenal fan to think that they would be anywhere near challenging for a Champions League berth, or qualify for the knockout stages of the Champions League.
Eriksen has also been a revelation in this regard, scoring 11 goals and assisting four in all competitions and will be a key player when Pochettino's men host Arsenal at the Lane on Saturday.
A win here for Tottenham will see them leapfrog the Gunners, while a loss will be a major blow to their chances of securing a top four spot.
Pochettino will be banking on Harry Kane to deliver. Kane has scored 20 goals in all competitions this season, including twice against Chelsea in a 5-3 thriller at White Hart Lane a few days back.
Spurs have already held the Gunners to a 1-1 draw at the Emirates in the reverse fixture and with Hugo Lloris in brilliant form, can hope to achieve even more when the two teams meet.
"Yes, so far. Christian has the possibility to get to the same level. His contribution so far is as great for the team," Pochettino said.
"Our vision is long term and we work for that. When the new stadium comes, we need more income. It's also very good for our fans.
"But we are focused on the present too. We have a plan for the present and for the long term. We need to understand that we need to get the good results now to develop in a very good way our future," he added.