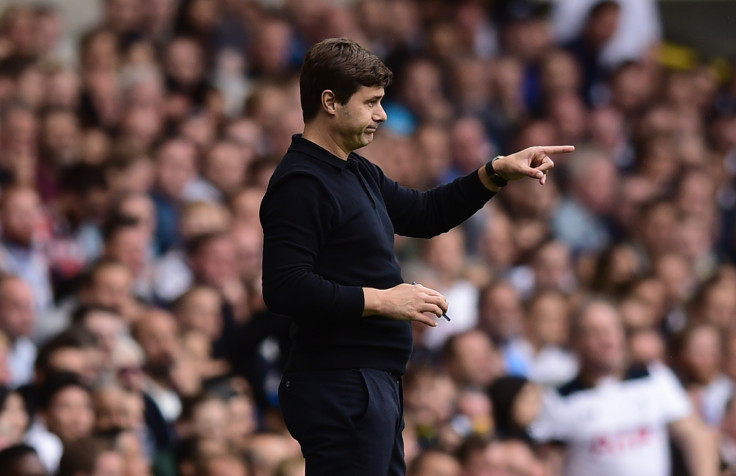 Tottenham Hotspur manager Mauricio Pochettino praised his team reaction to secure a point against Liverpool with a very strong performance in the second half. The Argentinian boss, meanwhile, played down the concerns over Harry Kane's form despite the England international is yet to score a goal after three Premier League game.
Liverpool dominated the first-half and James Milner gave his side the led from the penalty spot just before half-time after Erik Lamela bundled over Roberto Firmino in the box. Yet, Spurs managed to react and with 18 minutes remaining Rose scored the equaliser to earn a point for his side.
"We started very well and it's true that we wanted play a little bit more long. We started to make some mistakes and we knew that Liverpool is a team that likes to run if you give them space, with [Sadio] Mane, [Roberto] Firmino, [Philippe] Coutinho, [Adam] Lallana or [Georginio] Wijnaldum who can damage you," Pochettino said in his press conference after the games as was quoted by ESPN.
"I think that was little bit of a problem when the problem happened with Walker, but in the second half we had to take risks. They had some chances but not too much. I think we played much better. I am very pleased with the performance and the effort. It wasn't easy. We played a team that played perfect counter-attack and the draw is a fair result."
The boss was forced to change his plans earlier in the game after Kyle Walker came off due to illness, with striker Vicent Janssen being brought and Eric Dier taking the right-back role.
Pochettino said that he has "no information" on the fitness of the England international ahead of the coming international break but added that his risky offensive decision paid off.
"After 15 minutes we had a problem with Walker, he was sick, and we needed to change our plan. We started to play with two strikers and the plan for playing against Liverpool changed. In the second half we increased our level, our performance," the boss said. "I am very pleased and I am very happy for definite. It was a fantastic game for the neutral people to see today."
Harry Kane, meanwhile, failed to find the net for the third consecutive time. Yet, Pochettino pointed out that the England international also struggled at the start of last season and eventually ended as the Premier League top scorer.
"I think it's a good sign that he didn't score yet, because last season he didn't score until game 10 and was the top scorer in the league!," Pochettino added.