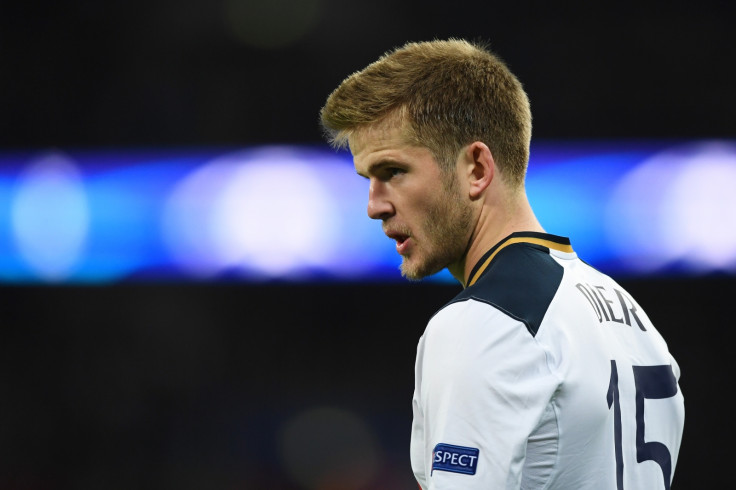 Mauricio Pochettino insists there is "no doubt" over the future of Eric Dier at Tottenham Hotspur amid reported interest from Bayern Munich.
Dier, 22, enjoyed a superb 2015-16 campaign for Spurs, making the holding midfielder role his own and cementing a place in the national team in the process. But while he has started 13 of Tottenham's 16 Premier League games this term, he has struggled to replicate last season's stand-out performances.
A knee injury to Toby Alderweireld saw the England international moved back into a centre-half role for 10 games, while the player has also admitted to feeling the effects of a busy summer following England's disastrous Euro 2016 campaign.
The Times reported on Tuesday Dier is unhappy with his role at the club – with Chelsea and Bayern Munich apparently waiting in the wings. But Pochettino insists the player, who signed a new long-term deal in September, remains firmly part of his long-term plans in north London.
"I know there are a lot of rumours, but he's 100% our player," Pochettino said, the Evening Standard report. "He is very important for us. He signed a contract after the Euros and showed his commitment to the club. There is no doubt his future is at White Hart Lane.
After being left on the bench in Tottenham's 1-0 defeat to Manchester United on Sunday, the former Sporting academy graduate returned to the Spurs starting XI on Wednesday as his side secured a comfortable 3-0 win over Hull City.
The win keeps Totttenham within touching distance of the top four. They currently trail fourth-place Manchester City by three points.