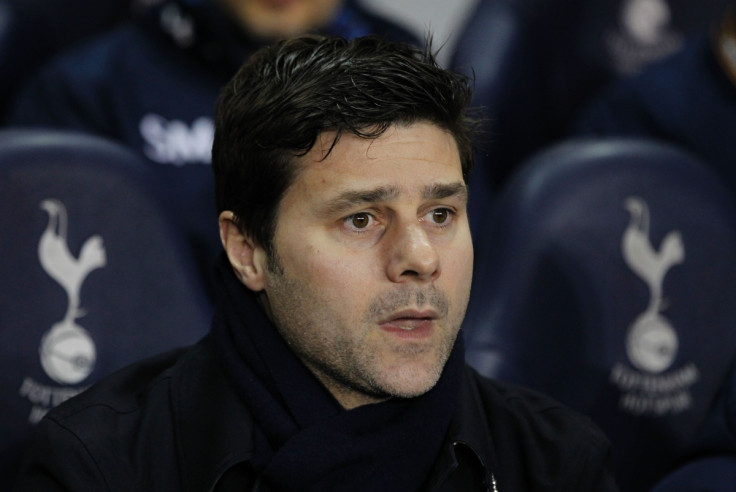 Tottenham Hotspur manager Mauricio Pochettino has laughed off Claudio Ranieri's claims that Spurs are the favourites to win the Premier League alongside Arsenal ahead of current leaders Leicester City. The Argentinian boss has also played down suggestions that his side face a "decisive" week in the title chase as they face West Ham on Wednesday (2 March) before their North London derby with the Gunners on Saturday (5 March).
Ranieri tried to take the pressure off the Foxes by claiming that the two London clubs are "very favourites" to clinch the title, despite Leicester remaining at the top of the table with just 11 games to go, two points above Tottenham and five ahead of the Gunners.
But asked about the Italian's comments in the press conference ahead of their trip to West Ham, Pochettino replied as quoted by Sky Sports: "No, it was a joke, I laugh a little. I think in football it is good to play a little bit like this too and joke, but I think we know from the beginning of the season what our objective was."
"If you remember the last season, and the end of the last season, our objective was clear – to reduce the gap on the team that was on top. I think we learned a lot and improved in our way, and only we need to fight in every game and keep the same mentality. Today it's clear we are in a very good position but there are still 11 games to play."
Pochettino added that Tottenham are going to try to win the coming matches against West Ham and Arsenal because derbies means a lot for the Spurs fans, but refused to admit that both games will be "decisive" in their hopes to clinch their first Premier League title since the 1961 campaign.
"It is not only three points – it means a lot more than three points because every time you play a derby against the likes of West Ham and Arsenal it's more important for our supporters and we feel the same as our supporters – they are very important games," he added.
"I think it is impossible to speak about this as a decisive week. I think we have a very important week and games because it means a lot to take three points at Upton Park, and afterwards to play against Arsenal at home and try to win the three points too."
The former Southampton boss insisted that his side are therefore not feeling the pressure to win the title. They have proven their form by securing six back-to-back wins in the Premier League since their 1-0 defeat against the Foxes earlier in January.
"I think we are in a good place but for us always it is the same – to try to win the next game. For me, they [Leicester] are on the top and they have the pressure too like all the teams are below. But we don't feel that, only for us it is important to keep our level, our fitness, our mentality and we will see what happens. It is too soon to start to speak about the end of the season."