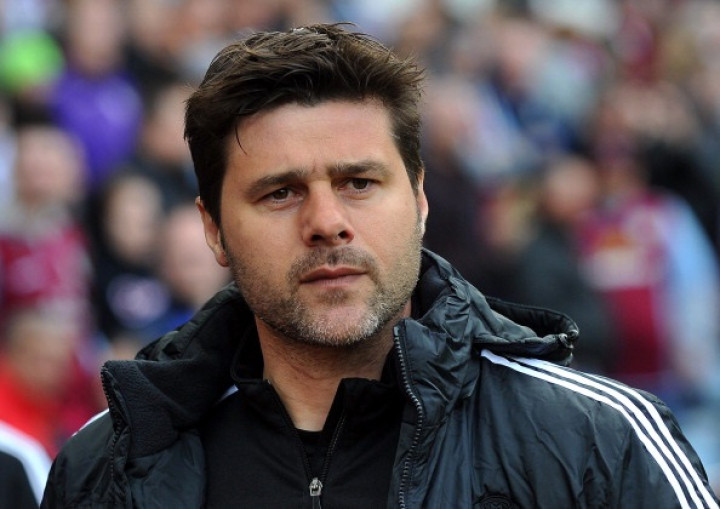 Tottenham Hotspur manager Mauricio Pochettino has revealed that Roberto Soldado and Andros Townsend will not be sold this summer as the duo are included in his plans at White Hart Lane.
The Spain international arrived at the north London club from Valencia last summer. However, the 29-year-old struggled in his debut season and his poor form has seen him being linked with a move to Atletico Madrid.
In addition to this, Townsend's future at Tottenham was uncertain as he saw his first team appearances being limited last season. The England international made only 12 league starts in the previous campaign.
Pochettino was reportedly keen on signing his former player Morgan Schneiderlin from Southampton and Townsend was believed to be included in the swap deal. The Argentine manager has now put the recent rumours linking Soldado and Townsend with a move away from White Hart Lane to bed.
"Soldado is here. I never talk about any player rumours. He is in my plans. For the future? Yes. Yes. We've only had two games in the Premier League and one in the Europa League," Pochettino said, as reported by the Daily Mail.
"I believe in all the squad. It is important you know I can only pick 11."
"He [Townsend] is in my plans. It is impossible you play or have in the squad only 11 players - you need 24 or 25 players."
"I think we have to play a lot of games and it is possible you play tomorrow, then don't play in the next Premier League game, but the most important thing is understanding that we need to choose for the games."
"It is only 11 in each game after that another three impact players come in. We have an unbelievable squad and my job is not only to put my philosophy in the club or on the pitch on how we need to play, but I need choice and that is my job," the former Southampton manager concluded.