McDonald's Recruits 75,000-strong Burger Army for China Invasion
Ronald McDonald goes to war with KFC and Burger King for slice of Chinese market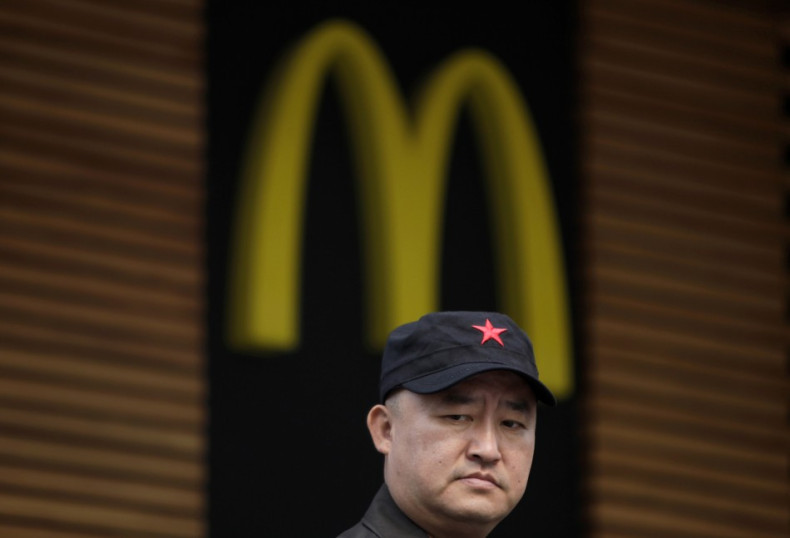 McDonald's has unveiled plans to step up its long march through China by hiring 75,000 new workers inside the Communist country.
The fast food retailer - a symbol of American capitalism - wants to sign up an army of staff in its push to open 2,000 outlets by 2014.
Although rice will feature heavily on the menu, the company has vowed not to change its globally popular staples such as the Big Mac.
Head of McDonald's China operation, Kenneth Chan, said: "Our new dining options are examples of how McDonald's innovates to bring more options to our Chinese customers."
The food giant needs the extra 75,000 staff to supplement its existing Chinese workforce of 90,000.
Its aggressive expansion campaign continues the battle against rivals Burger King, KFC and Pizza Hut.
They are fighting for a cut of China's $18.7bn fast food industry, which is set to grow by 14% this year alone, according to Euromonitor International.
Yum! Brands, which owns KFC and Pizza Hut, has stolen a march on McDonald's by gaining nearly 16% of the market.
McDonalds hopes to take advantage of the burgeoning demand for breakfast meals among an increasingly affluent demographic who are eating more meat.
The company also plans to plough more than £3bn into opening around 1,600 new stores worldwide.
Chan explained on CNBC the company's preference not to localise its meals too much for China. "We've got to be careful," he said. "If you offer too many local options, everyone else down the street offers the same products and they can probably serve it better and they probably can do it at a cheaper price than you can.
"So I'm not sure that's also the best sustainable model."