Medical robots set to help surgeons carry out kidney transplants
Robots will assist surgeons performing keyhole kidney transplants for the first time in Britain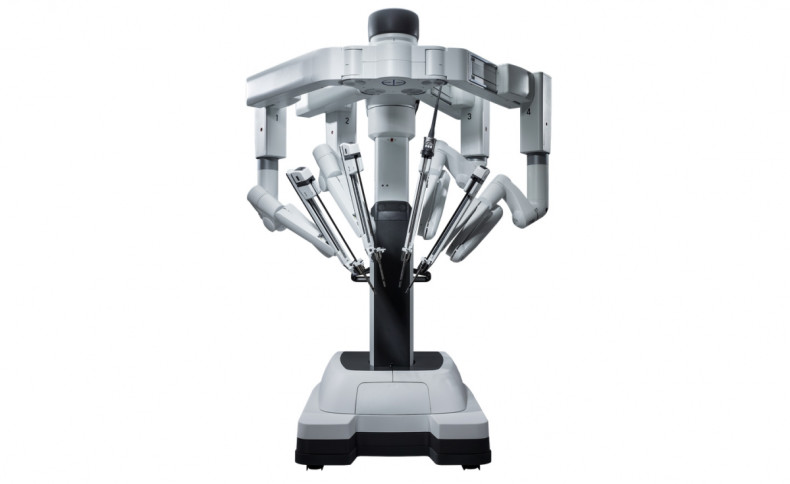 Robots are poised to help surgeons perform kidney transplants for the first time in Britain, the Sunday Times has reported.
The machines will perform a vital part of keyhole kidney surgery at Guy's and St Thomas' NHS Foundation Trust from April.
They are able to sew blood vessels connecting donor kidneys to transplant patients far quicker than human surgeons. Speed is a crucial factor in the success of such operations, as donor organs can be damaged if they do not have a blood supply.
According to the Times, some medics have predicted these machines will actually be able to decide where to cut into a patient within the next five years.
Nizam Mamode, a consultant transplant surgeon at the London hospital told the paper: "We are very close to a stage where a robot could do that."
However, the final decisions will still be in the hands of the doctors and surgeons.
"What we will see more of in the next five years is the ability to advise the surgeon of the suggested location and sequence of cuts, together with alternative possibilities," Brian Davies, emeritus professor of medical robotics at Imperial College London, told the Times.
Surgeons will control the da Vinci robot, which should be able to complete such procedures in 30-40 minutes. Around 300 transplants have already been conducted in India, and a few have been carried out in the US and Italy.
Da Vinci robots are already in use for other types of surgery. They have been used to operate on cancerous growths, and are commonly used in procedures like hysterectomies, gallbladder removals, hernia repairs and colon resections.
Other groundbreaking technologies are being developed for use in medical procedures.
In February, three men in Austria were fitted with mind-controlled robotic bionic hands based on a new technique known as "bionic reconstruction".
The same month, it was announced that a pioneering new form of contact lenses allowing wearers to zoom in on-demand is being developed by scientists and may be available in just two years.