Meet India's First Transgender News Anchor, Padmini Prakash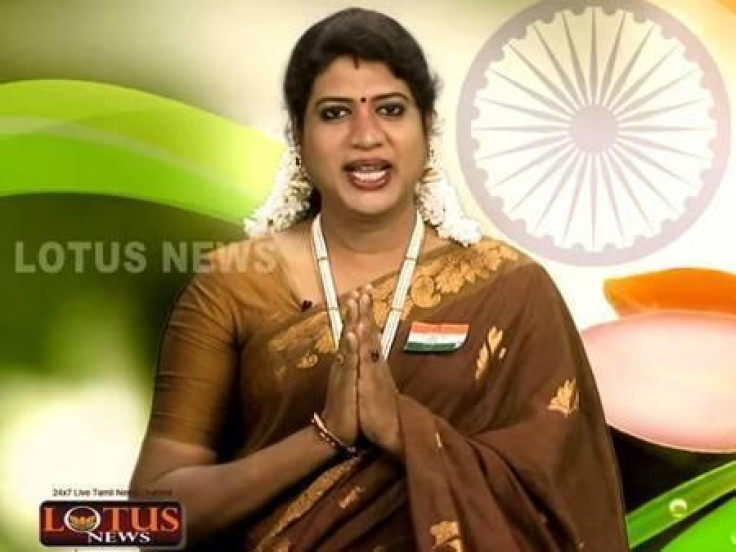 Padmini Prakash, is India's first transgender news anchor, since India's Supreme Court recognised transgenders as third gender in a landmark ruling on 15 April.
Prakash read out her first headlines on India's Independence Day, 15 August, this year, becoming the first transgender television news anchor in the country.
Prakash, 31, says she has freed herself from her social and personal demons, reported Times of India.
"I was very worried because I also had to focus on my diction and maintain a steady narrative pace to ensure that there was clarity and viewers could understand me," said Prakash.
Despite being initially hesitant to anchor a live news show, Prakash was applauded by her employer, media agencies and the transgender community.
Prakash has appeared in several television serials and is a social activist for transgender rights.
She is now the face of the Coimbatore-based Lotus News Channel's daily 7pm special news broadcast.
Lotus News Channel chairman GKS Selvakumar said:
"We are supportive of Padmini because she is very hard-working. After initial trials, we were convinced that she had the potential to be an excellent news anchor."
India's first transgender to become a talk show host on television, Rose Venkatesan, was all praise for Prakash as well:
"I knew that she was a tough and determined person. I knew she was capable of handling the pressure."
All humans (man, woman, lgbtq) are created equal. It's a maniac's mind to make others believe that they are below him and so his slaves...

— rose venkatesan (@rosevenkatesan) September 9, 2014
Prakash was raised in Coimbatore, the largest city in the Indian state of Tamil Nadu. She was pursuing a Bachelor's degree in Commerce when social pressure forced her to drop out.
She later returned to Tamil Nadu and became a Bharathanatyam dance teacher. Prakash has won several transgender beauty pageants.
© Copyright IBTimes 2023. All rights reserved.