The trial of Kim Dotcom and his Megaupload website may never happen, as the US judge handling the case has revealed that it is impossible to serve a foreign company with criminal charges.
Located in New Zealand, Megaupload was taken offline by the FBI in January as owner Kim Dotcom (also known as Kim Schmitz) was arrested and charged with racketeering conspiracy, conspiring to commit copyright infringement, conspiring to commit money laundering and criminal copyright infringement.
Reported by the New Zealand Herald, US district court judge Liam O'Grady said: "I frankly don't know that we are ever going to have a trial in this matter," after it was revealed that the file-sharing website has never been formally served with criminal papers by the US.
The lack of papers could result in Dotcom's case being thrown out before the US is able to get him extradited to face questioning there.
Kim Dotcom responded hours later, telling Torrent Freak that the case against him is the result of "corruption on the highest political level, serving the interests of the copyright extremists in Hollywood."
Dotcom can only be extradited to the US if he is found guilty of a crime carrying a prison sentence of at least five years, but copyright infringement carries just four years imprisonment in New Zealand - the US wants Dotcom tried for being a member of an organised criminal group, which carries a sentence of five years.
While Dotcom's future remains uncertain, so does the safety of users' files stored on the now-inaccessible Megaupload servers, which the US authorities claim contain data such as films and music that infringes copyright law.
According to Dotcom, the US government has "terminated Megaupload, Megavideo and 10 other subsidiaries, including a company called N1 Limited that was developing a clothing line. They destroyed 220 jobs. Millions of legitimate Mega users have no access to their files."
It is argued that many Megaupload users accessed the website to store and share files legitimately and legally, but these files are currently locked away from them unfairly.
The amount of seized data is vast, with Megaupload claiming that it was once responsible for four percent of internet traffic.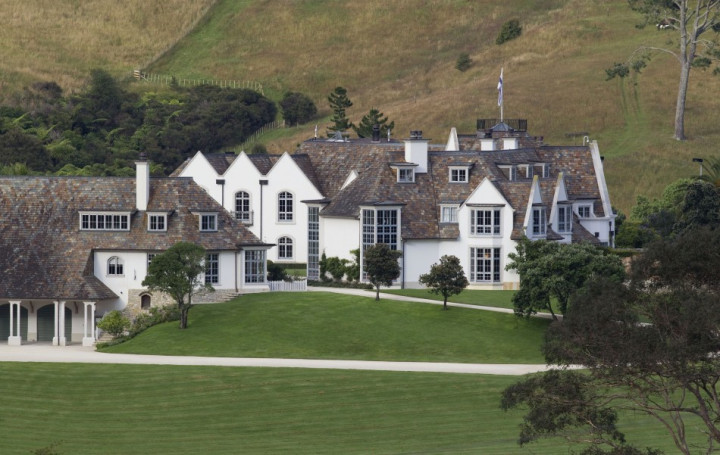 Dotcom said: "We are refused access to the evidence that clears us, we are refused funds to pay our lawyers, we are refused to pick the lawyers we want to represent us and have any chance for a fair trial.
"We have already been served a death penalty without trial and even if we are found 'not guilty' which we will, the damage can never be repaired."
It is claimed that the FBI is not able to serve Megaupload with criminal charges because companies, unlike people, cannot be served outside of US jurisdiction. The site's lawyer, Ira Rothken, said: "My understanding as to why they haven't done that [served papers] is because they [the FBI] can't. We don't believe Megaupload can be served in a criminal matter because it is not located within the jurisdiction of the United States."
Another problem for authorities wishing to convict Dotcom is an error made by New Zealand police when they raided his mansion in January. Police had applied for an interim restraining order to seize Dotcom's property - including some 1,100 computers - but a foreign restraining order was applied for instead.
In March the order used to seize property was declared null and void, but the ramifications for this mistake are not yet known.
Shortly after his arrest in January, Dotcom accused police of punching him in the face and kicking him to the floor after he was found taking cover in the panic room of his New Zealand mansion.