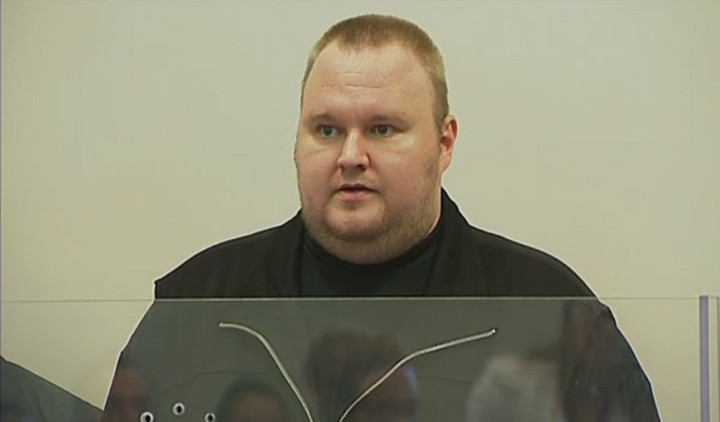 Kim Schmitz, aka Kim Dotcom, the founder of the file-sharing site Megaupload that was shut down by US authorities, has appeared before a court in New Zealand on extradition charges.
Prosecutors have charged Schmitz and other Magaupload members with racketeering conspiracy, money laundering and plotting to commit copyright infringement.
Four of them were arrested in New Zealand on an international warrant issued by the US. New Zealand authorities arrested Schmitz, a German citizen, after a raid on his luxury mansion in north Auckland.
Schmitz's lawyer, Paul Davison, argued that his client was innocent and should be granted bail.
"Schmitz emphatically denies any criminal misconduct or wrongdoing and denies the existence of any mega-conspiracy," Davison said in North Shore district court.
Prosecutors argued that Schmitz's request for bail should be denied because he presented a high flight risk. Anne Toohey, prosecuting said Dotcom had chartered private planes, helicopters and yachts in the past.
"This kind of access to private transportation is a significant issue in terms of flight," she told the court.
The list of his property and accounts seized by the FBI includes bank accounts, PayPal accounts, 15 Mercedes-Benz vehicles, a Rolls-Royce with the licence plate "GOD," a rare Lamborghini and a Maserati.
The FBI closed down Megaupload, one of the world's largest file sharing websites on 19 January. According to the FBI, Megaupload was running an international organised crime enterprise that cheated copyright holders out of $500 million in revenue.
Davison said that his client does not present a flight risk as he did not have access to his assets or travel dcouments. The judge delayed a decision on bail.