Megaupload: Suspect Arrested in Netherlands after Court Refuses Bail to Kim Dotcom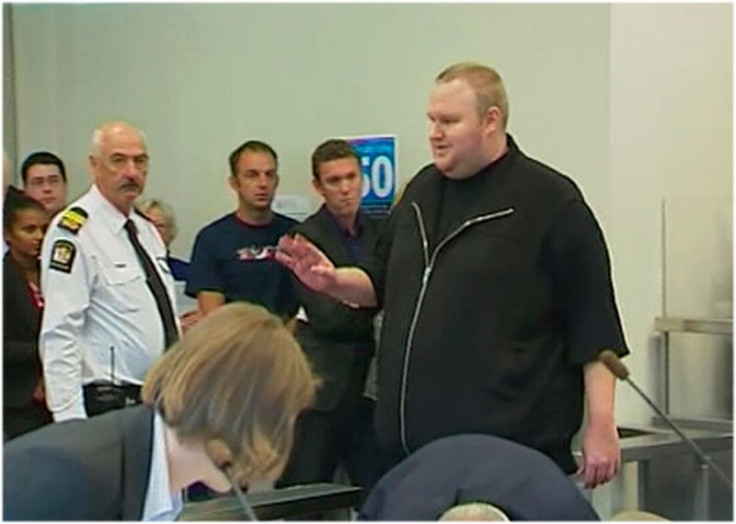 Another suspect has been arrested in the Netherlands for the copyright infringement case against file-sharing site Megaupload.
Andrus Nomm, 32, resident of both Turkey and Estonia, could be charged with racketeering conspiracy, money laundering and plotting to commit copyright infringement. His arrest came after a New Zealand court refused bail to Megaupload founder Kim Dotcom aka Kim Schmitz, 38.
Prosecutors argued that Schmitz's request for bail had to be denied because he presented a high flight risk. Anne Toohey, prosecuting said Dotcom had chartered private planes, helicopters and yachts in the past.
"This kind of access to private transportation is a significant issue in terms of flight," she told the court.
Schmitz's lawyer, Paul Davison, argued that his client was innocent and should be granted bail.
"Schmitz emphatically denies any criminal misconduct or wrongdoing and denies the existence of any mega-conspiracy," Davison said in North Shore district court.
But Judge David McNaughton in Auckland denied Dotcom bail pending a hearing on February 22 on his possible extradition to face trial in the U.S., agreeing with Ms Toohey that he poses a flight risk.
The FBI closed down Megaupload, one of the world's largest file sharing websites on 19 January. According to the FBI, Megaupload was running an international organised crime enterprise that cheated copyright holders out of $500 million in revenue.
Seven people associated with the company were indicted earlier in January. Before the shutdown, Megaupload released a statement calling the charges of copyright-infringement "grotesquely overblown".
The list of Dotcom's property and accounts seized by the FBI includes bank accounts, PayPal accounts, 15 Mercedes-Benz vehicles, a Rolls-Royce with the licence plate "GOD," a rare Lamborghini and a Maserati.
He was arrested several times for credit card fraud, hacking, insider trading and embezzlement. He was given a two-year suspended sentence for computer hacking and had convictions for the other charges.
© Copyright IBTimes 2023. All rights reserved.