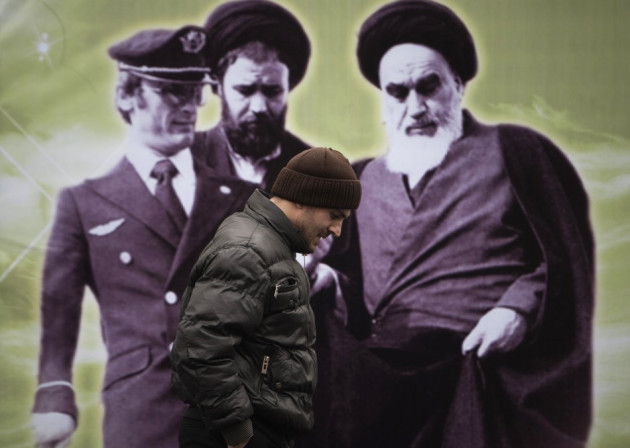 An Iran militant group given refuge by Saddam Hussein is to be scratched from the US State Department terrorism list, according to AP.
Secretary of State Hillary Clinton will notify the Congress that the Mujahedin-e-Khalq or MEK will be de-listed from the foreign terrorist organisation list.
MEK, which follows a Marxist-Islamist ideology, was included in the list in 1997 after the killing of six Americans in Iran in the 1970s and an attempted attack against the Iranian mission to the UN in 1992.
From 2004, however, the US has considered them "non-combatants" and "protected persons under the Geneva Conventions for their harsh opposition to the Iranian regime of Ayatollah Khamenei.
Formed before the 1979 revolution, the MEK helped overthrow the Shah of Iran alongside with Ayatollah Khomeini, before changing side and starting a paramilitary campaign against the Islamic Republic. During the Iran-Iraq war, they were given refuge by Saddam Hussein and allowed to attack Iran from the Iraqi mountains. Their settlement is now known as Ashraf City.
They were reportedly involved in the suppression of the Kurdish uprising after the 1991 war. Human Rights Watch accused them of committing serious human rights abuses and being complicit in Saddam Hussein's crimes against his own people.
Experts within Iran claim MEK's support inside the Islamic Republic is marginal, although their lobby activities gained some support in the West. The British Parliamentary Committee for Iran Freedom, for instance, which lobbies for the organisation, has won many backers among the MPs and media organisations.
"We don't love these people but the Secretary's decision is merited based on the record of facts that we have," one US official said. "This was not done casually and it's the right decision."
MEK disarmed after the US invasion of Iraq in 2001. The EU put them in the EU's terror blacklist in 2002 and took them off in 2008.
The decision comes on the eve of the anniversary of the Iran-Iraq War(1980-1988) that began when then-Iraqi dictator Saddam Hussein claimed the Shatt al-Arab waterway dividing the two countries, but which was seen as a pre-emptive first strike against the Islamic revolution which had brought Ayatollah Khomeini to power in Iran the year before. The eight-year conflict killed an estimated 500,000 - 1 million people.