Work can take a toll on your physical and mental well-being. According to mental health charity Mind, one in six employees experience mental health problems, including stress, anxiety and depression.
In fact, the organisation discovered that work is the most stressful factor in people's lives. More than a third (34%) of 2,000 respondents to the charity's survey published in March, for example, said their work life was "very" or "quite" stressful.
Work related mental health problems are an issue too important for businesses or employees to ignore. So in the run up to World Mental Health Day on Thursday, IBTimes UK takes a lot at the state of mental health in the workplace.
Stigma is a dangerous beast.
It can stop people addressing issues, however big or small. Mental health stigma is particularly hazardous. By making a sufferer feel insecure about highlighting their situation, workers with mental health conditions may never tell their employer about it. But, fortunately, mental health stigma is decreasing at work, according to one insurer.
Aviva's Health of the Workplace 2012 report revealed that just over a quarter (28%) of employees said they feel there is less stigma associated with mental health in the workplace than there was in October 2011. For those that feel that the stigma has decreased, just under half (48%) say it is because mental health is better understood.
In addition, more than a third (36%) of employees say that TV and press campaigns have helped remove the stigmas associated with mental health and 28% feel that celebrities' willingness to openly talk about their mental health issues have played a part.
But even though stigma is fading, stressed workers are suffering in silence and bosses are not doing enough to tackle the problem, according to Mind.
The organisation's latest survey, published in October, found that employees are expected to cope without mentioning stress at work and that nearly a third felt unable to talk to their line manager if they felt stressed.
So what can employees and employers do to help workers who are suffering?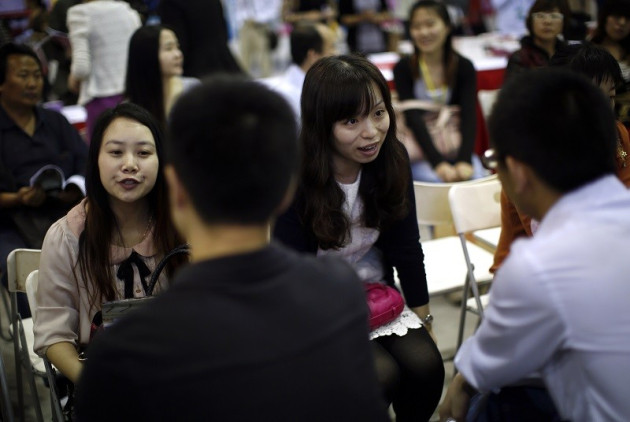 Communication
A healthy working environment is one in which there is not only an absence of harmful conditions but an abundance of health-promoting ones, according to the World Health Organisation. That is why it is important for employees and employers to communicate mental health issues.
Eugene Farrell, of AXA PPP healthcare, says: "If people are in any kind of crisis, they should be able to seek appropriate help."
He adds: "It's down to culture and getting people to speak out. Just being able to have those simple conversations would be a huge benefit to organisations."
But what if an employee is reluctant or scared to highlight their mental health problems, how else can an employer help? Well, Dr Jill Miller, a research adviser at the Chartered Institute of Personnel and Development, argues that line managers are ideally placed to spot any early warning signs of mental health issues in workers.
"If someone is feeling stressed, anxious or distressed, there may be some behavioural signs that that could be a problem," Miller explains.
She adds: "But there there's no set things to look for because stress, anxiety and depression manifests themselves in different ways - some people may turn up to work late, some people may have stomach upsets."
Action
Employers should offer employees some flexibility in their work schedule to manage mental health issues, according to the Work Foundation. The Work Foundation Body and Soul 2010 report argues that flexibility will make managing workers chronic physical and mental health conditions easier, as well as managing employees' workload.
Andy, a media professional who wished to remain anonymous, says his employer's flexibility helped him battle depression.
"Going to human resources was probably one of the best decision I've made," Andy explains.
"I was able to speak to a very highly qualified and very experienced professional on a one-to-one basis."
Andy says at the peak of his depression he could not do his jobs and his employer's assistance was key to helping him get back on track.
He adds: "I also felt that my employer was very sympathetic and they wanted to help me.
"I was able to get time off straight away, for instance, which enabled me to chill-out and get away from work. That breathing space allowed me to deal with my underlying issues."
Andy's employer is not alone in helping their employee with mental health issues. More than nine out of ten (92%) of organisations operate stress and anxiety management policies, according to Confederation of British Industry and Pfizer.
The 2013 CBI/Pfizer Absence and Workplace Health Survey, which gathered responses from HR practitioners and managers in 153 organisations across the UK's public and private sectors, found that two-thirds (68%) of larger businesses operate formal mental health policies, compared with just under a third (30%) taking an informal approach.
One such large employer is professional service firm Deloitte.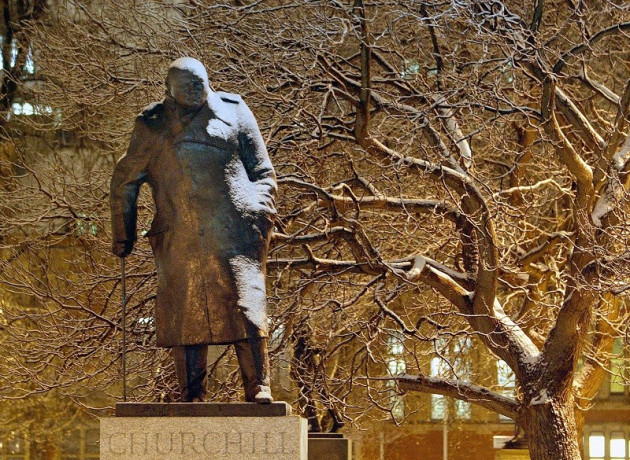 Black Dogs
The employer is working with mental charity SANE, to help reduce stigma around mental health and to encourage staff to come forward to tame their "black dog", a term Winston Churchill coined to describe his own depression.
The firm has sponsored a black dog statue, with the aim of helping people define their experience of the "invisible" condition, as well as promoting more open discussion, understanding and acceptance around mental health.
Deloitte has also founded the Mental Health Champions, a group of partners at the firm who have been trained to have the initial conversation with any employee who feels like they might have a mental health issues.
As well as that, the employer has an occupational health service on site and an employee assistance programme.
"I offer a confidential adviser service to people in the firm who might be worrying about suffering from a mental health issue," John Binns, an ex-partner at Deloitte, who suffered from depression in 2007, explains.
He adds: "There's quite a range of things that we have in place, which we have been building up over the last five years.
In between the hustle and bustle of everyday office life, workers' psychological well-being can be overlooked.
But it is very important that this does not happen. Thankfully, recent research is positive on mental health issue: stigma is declining and awareness is increasing. But there are some problems - like employees suffering in silence - that still remain.
It is imperative, therefore, that companies continue to help workers tame their black dogs.