Conservative commentator Michael Knowles used the words "mentally ill Swedish child being exploited by her parents and by the international left" while referring to Greta Thunberg. The news channel released an apology and said that they did not intend to invite Knowles for any further discussions.
After the 16-year-old climate change activist addressed the United Nations in New York, there have been mixed reactions from around the world. While thousands of children and adults around the world have been inspired by Thunberg, there are some who do not believe that climate change is a threat.
Knowles was making the point that climate change is a hoax. According to his statements, Knowles believes that there is no scientific evidence proving climate change. If there was scientific evidence of climate change, then the movement would be led by scientists, not politicians and a "mentally ill Swedish child."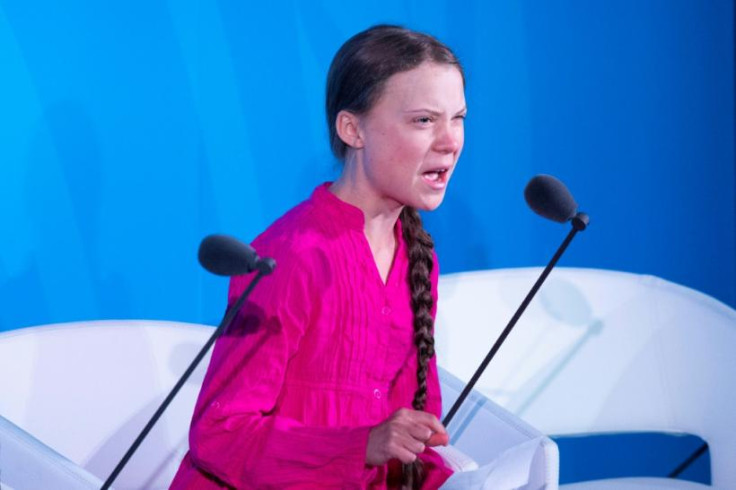 Liberal commentator Christopher Hahn pointed out the deeply disturbing aspect of the comment. Knowles stuck by his comment saying that he wanted to make the point that Thunberg is being exploited and nothing she says are her own words.
A spokesperson from Fox News gave a statement to the Daily Beast regarding the incident. The statement apologised to Thunberg and Fox News viewers. It also called Knowles' comment "disgraceful". Knowles, however, did not seem apologetic about his comment based on his tweet.
The Guardian pointed out that Fox News' Laura Ingraham used her show The Ingraham Angle to compare Thunberg to Children of the Corn. Even though Fox has not said anything about the issue, Ingraham's brother commented on the statement. Curtis Ingraham criticized his sister saying that her shameful remarks were motivated by financial gain.
Thunberg has Asperger's syndrome and is on the autism spectrum. Thunberg's mother, Malena Ernman, in her book "Scenes from the Heart" has written about Thunberg's struggle with mental health. The unfortunate comment from Knowles targeted Thunberg's mental health, which she has been vocal about.