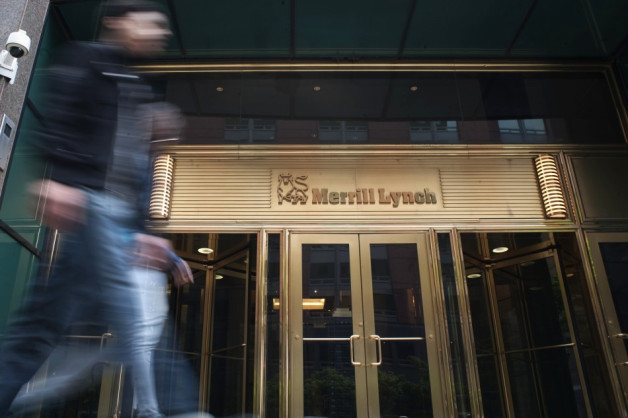 Bulge-bracket brokerage firm Merrill Lynch has agreed to pay out £160m in a racial discrimination case.
The settlement comes after 17 former and current black employees said they were discriminated against.
After an eight-year legal tussle, if a judge approves the pay-out to around 1,200 plaintiffs in the class action suit, it will be one of the largest ever cases.
The lawsuit was filed in 2005 by George McReynolds, who said black staff were encouraged into clerical positions in a segregated workforce.
At the time, only 2% of brokers at Merrill Lynch were black. This was despite the former investment bank signing the US Equal Employment Opportunity Commission that required the brokerage to increase its proportion of black brokers to 6.5%.
According to McReynolds's complaint, when he filed the case, there were only 87 brokers who were African-American brokers at the company's 639 offices in 2005.
"It's been a long journey," Mr McReynolds, who still works for the firm, told the New York Times. "There were a number of years where we didn't know where it was going... [But] I never gave up. As long as it was alive, I thought we had a chance."
Preliminary settlement terms will be presented to a federal judge at a hearing on 3 September, said Suzanne Bish, one of the Stowell & Friedman lawyers representing the workers.
"Their goal in filing this was to try to make Wall Street a friendlier place where their kids would have the same opportunities to do this job that they love so much," she told Bloomberg. "Our clients are going to help Merrill and help Wall Street be a more open place for everyone."
In response, Bill Halldin, a spokesperson for the Bank of America said: "We are working towards a very positive resolution of a lawsuit filed in 2005 and enhancing opportunities for African-American financial advisers."
Ironically, the complaint first came to light when the firm was headed by Stan O'Neal, Merrill's first African-American chief executive.
In 2006, Mr O'Neal made headlines when he was deposed in the case, admitting that attrition rates for African-American brokers at the firm were higher while their pay was lower.