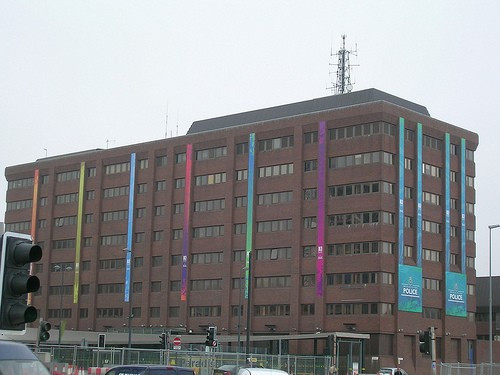 Merseyside Police believe two gunmen waited for 40 minutes before they attacked and killed a 31-year-old man outside his home in Liverpool.
Although police have not officially named the victim, he is believed by local sources to be local businessman Jason Osu.
When the victim pulled into his drive in a Liverpool suburb of Wavertree, he was shot a number of times.
He was taken to hospital and remained in a critical condition for almost a week. He died this morning.
Det Supt Mike Shaw said: "This was a brutal murder where a man has been targeted outside his home. It happened very close to Queens Drive, one of the city's major roads, at a very busy time and we are hoping there are people out there who may have seen something.
"We are looking for two men, who may have been waiting in Beauclair Drive for up to 40 minutes before the shooting, who, on the arrival of the 31-year-old, opened fire into the car.
"It is thought that the men, dressed in dark coloured anorak type jackets and balaclavas, then escaped in a dark coloured hatch back car, possibly a stolen black Citroen C4, which was found burning nearby in Waldgrave Street, shortly after the shooting."
DCS Paul Richarson said: "We believe this was a targeted attack and there is no doubt in my mind that the offenders intended to kill him.
"This is a quiet suburban area of Liverpool, which has extremely low levels of crime. Incidents of this nature are extremely rare and I understand that members of the community may be anxious."
One neighbour told the Liverpool Echo: "He kept himself to himself. You only saw him when he was driving his car in and out."
Another said: "People are very concerned about what happened and they feel they and their immediate neighbours are very fortunate because if they had got the wrong person it could have been very serious."