The long anticipated Metal Gear Solid 5 has been revealed to be in development, with creators Kojima Studios saying that earlier trailers for Metal Gear Solid: Ground Zeroes and The Phantom Pain are in fact both part of one game called Metal Gear Solid 5: The Phantom Pain.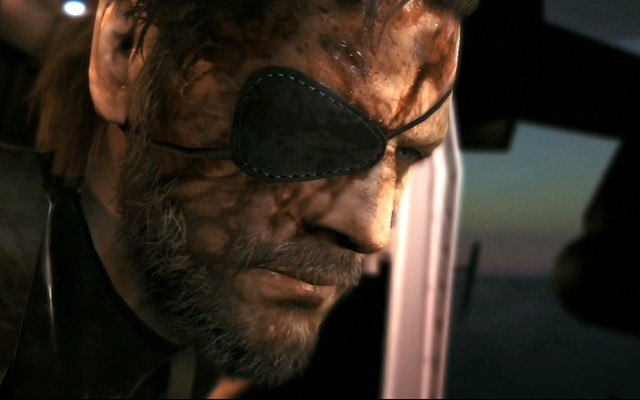 Speculation around a possible Metal Gear Solid 5 began after an enigmatic first trailer for a game called The Phantom Pain was shown at last year's Spike Videogame Awards. It was originally thought that Metal Gear Solid: Ground Zeroes, also revealed last year at the 2012 Penny Arcade Expo, would be a spin-off from the main series which was created in 1987.
However, during his keynote speech at the Game Developers Conference in San Francisco, Metal Gear Solid creator and Kojima Studios head Hideo Kojima appeared on stage wearing the same facial bandages as worn by a character from The Phantom Pain and presented the first trailer for Metal Gear Solid 5. The game will run on the studio's Fox Engine and appear on both the Xbox 360 and PlayStation 3.
There are currently no details regarding a release date.
As well as marking the return of Hideo Kojima to the Metal Gear franchise, who took a back seat on the production of Rising: Revengeance, Metal Gear Solid 5 will also be worked on by Hideki Sasaki and Yoji Shinkawa, who have both produced artwork for the series since the original Metal Gear Solid from 1998.
However, franchise staple and fan favourite voice actor David Hayter, who plays lead character Solid Snake, will reportedly not feature in MGS 5. Following the game's reveal at GDC, he posted on Twitter saying: "Well look, at least I had a good run."
Though he hasn't been confirmed for the game, several fans and publications have identified 24 star Keifer Sutherland's voice in the Metal Gear Solid 5 trailer, though he seems to be playing a suporting role rather than Solid Snake himself.