Gold prices may hit record highs later this year due to volatility in the Middle East and persistent sovereign debt problems.
"It is a very good entry point. We think for the rest of the year we will see a very strong rebound," said Angelos Damaskos, the Chief Executive of Sector Investment Manager. Gold prices are expected to rise to $2,000 per ounce partly due to slow economic growth in industrialised countries and the shift in investors' focus to the euro zone's sovereign debt problems later this year. But it is unlikely to see a new peak for silver.
But on Thursday, spot gold was trading around $1,600 an ounce, quite below its record high of around $1,900 a year ago.
"That is not very positive for the market but positive for gold. We still see gold keeping a fairly strong level at just under $1,700. Despite all this highlighted volatility and uncertainty, we still think gold is a preferred save haven asset," Angelos added.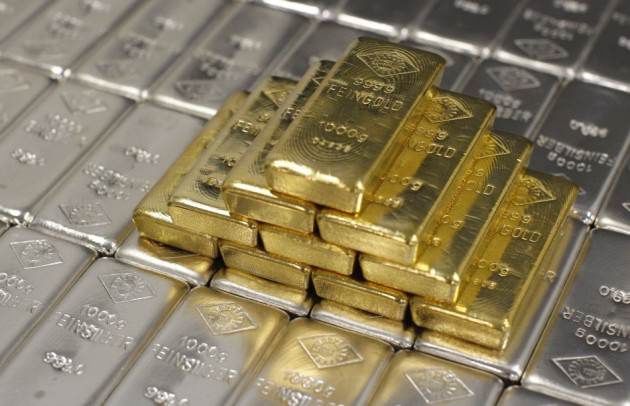 On the other hand, a rally in gold prices during current year after the late 2011's failure and seasonal coin-buying in January have facilitated silver to outperform other precious metals.
Silver is expected to gain both from the continuing economic recovery that is bracing copper and from the investment that is driving gold.
However, strong mine supply and low demand have left silver's underlying fundamentals gloomy. While high instability in price last year, when the metal dipped 35 percent twice in a matter of days, has damaged its appeal to investors as an alternate choice to gold.
"There are two issues that in the short term suggest we are not going to head back towards $50. One is that margins on Comex are still higher than they were last year, so investors are going to have to come back in more weight to drive the price further," said Mitsui Precious Metals Strategist David Jollie.
A year ago, silver touched a record high near $50 an ounce, due to rallying gold prices, as policymakers and markets struggled to pull through from the financial crisis. However, gold is looking like less of a safe bet than it once was. As anticipations for a new round of quantitative easing have withdrawn, prices have declined and are now better than flat on the year.
Silver's volatility is probably going to provide an opportunity for investors to push it higher, if they want to. But they are going to have to put in considerably more effort to reach the same levels as last year," David continued.