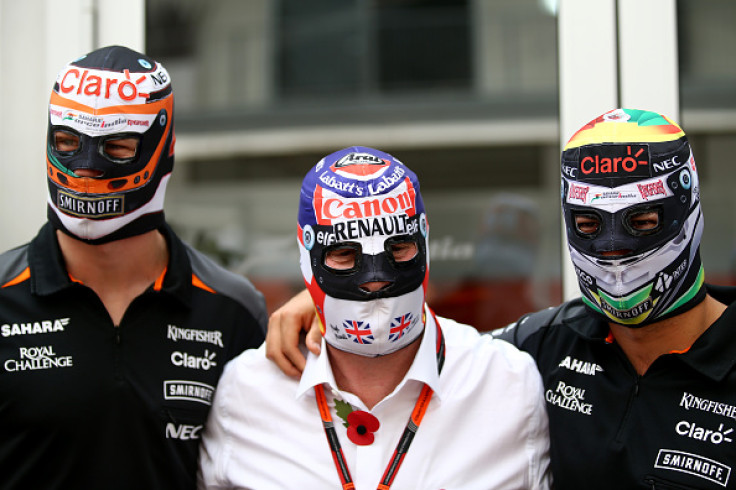 Just like at the Circuit of the Americas the previous weekend, rain is set to play a part at the new Autodromo Hermano Rodriguez when the cars take to the track for qualifying on Saturday (31 October). However, unlike in the United States, the teams did run both FP1 and FP2 sessions on Friday with the Mercedes taking the top spot in the second session via Nico Rosberg. The Red Bull Racing team look strong yet again and split the two Mercedes's with Hamilton fourth behind Kvyat and Ricciardo.
The Ferrari duo of Sebastian Vettel and Kimi Raikkonen were sixth and seventh respectively. McLaren-Honda had their best practice session of the season with Fernando Alonso running eighth, one place ahead of his teammate Jenson Button in ninth.
The first session on Friday started on intermediate tyres, due to the track being damp, while the second session ended on intermediates after a gradual drizzle had made the track slippery.
Max Verstappen was the fastest in FP1, but that was due to his excursion off the track and missing the apex on turn 11, a turn that caught out almost every driver. There was a common tone among the drivers following the two sessions, with all of them complaining of a lack of grip. Being a new track, it will improve drastically over the course of the weekend, meaning the last driver to set a time in the final qualifying session could be the driver on pole for the inaugural 2015 Mexican Grand Prix.
Where to watch live
Qualifying session for the Mexican Grand Prix will begin at 7pm GMT (Sunday). Sky Sports F1 and Sky Sports F1 HD will provide live coverage of both events in the UK. Real-time internet updates are available on the Live Timingsection of the sport's official website.