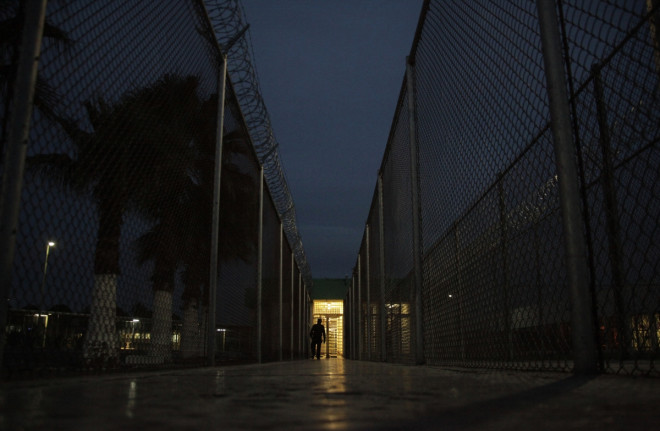 A British man who flew to Mexico to get married claims that he was attacked and thrown into jail, where he was stripped, beaten and forced to pay more than £2,000 for his release.
Speaking to the Sunday Mirror, Martin Lonsdale, 25, said the ordeal in the result of Playacar, south of Cancun, left him so traumatised that he was forced to seek counselling when he returned to the UK.
Lonsdale and his fiancée Kayleigh flew to the resort with 30 friends and family members for a wedding in the sun.
But when Lonsdale and usher Rhys Quinn, 22, went for a walk along the beach, they were set upon by two men. Unprovoked, one of the men pushed Lonsdale and said "back off", while the other punched Quinn in the face.
After they returned to their rooms at the Riu Palace Riviera Hotel, the hotel manager called them down and they were met at reception by armed police.
"There were two truckloads of policemen in the lobby armed with machine guns, waiting for us," said Lonsdale.
"They handcuffed me straight away and threw me in the back of a pick-up van. They even threatened to arrest my fiancée and my mother.
"The men who attacked us were talking with the police and sniggering."
Lonsdale and Quinn were arrested and taken to a police station, where they claim they were stripped, beaten and photographed.
"They pushed us against the wall and made us bend over while they took pictures," said Lonsdale.
"Then two female officers came over and knelt down beside my genitals posing for a photo.
"When I pleaded with them about my human rights they said I had none. 'This is Mexico,' they said.
They didn't question us or charge us with anything. It was terrifying."
The two men were then locked in a rat-infested 12ft by 12ft cell with 15 other men, all sharing a hole in the ground for a toilet.
Kayleigh, 24, eventually managed to locate her husband-to-be with the help of authorities, but was told she would have to pay £2,600 bail plus £400 in solicitors' fees to secure the two men's release.
She had to ask fellow hotel guests for help raising the money, which she was told also formed compensation for the "victims' injuries".
The wedding went ahead as planned, but the couple claim they have been left so traumatised that they sought counselling when they returned home to Gateshead, Tyne and Wear.
"Martin is a 6ft rugby-playing man's man, but he was as weak as a kitten after they released him. He was covered in bruises and stank of human faeces. He was traumatised beyond belief," said Kayleigh.
"It was a calculated attack," says Kayleigh. They saw a group of Brits and must have seen dollar signs. We'd no idea how corrupt Mexico could be."
A spokesperson for holiday provider Thompson said that it had provided support for the couple both during the holiday and on their return to the UK.
Mexico's National Human Rights Commission said in 2011 that corruption and violence were endemic in the country's police force.