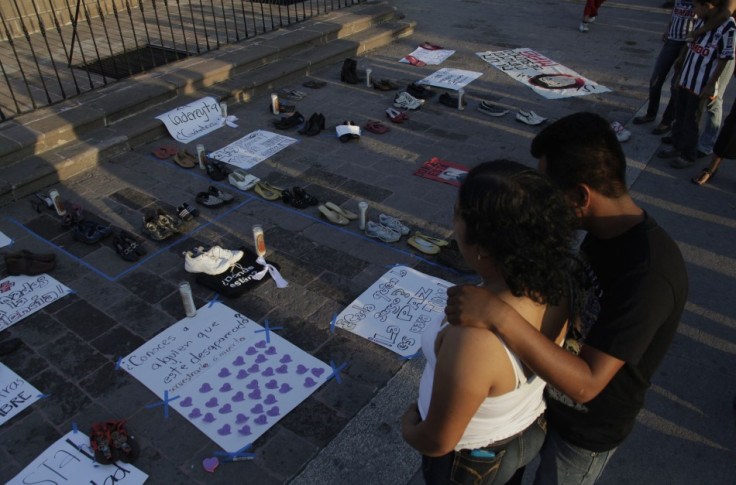 Mexican police have found 49 headless bodies in northern Mexico. In what appears to be an offshoot of drug-related violence, the police said the hands of the victims have also been chopped off to prevent identification.
The bodies of the 43 men and six women were seen dumped on a highway. The incident is viewed as part of the ongoing drug war among cartels in recent months.
The dismembered bodies were found near the industrial city of Monterrey, about 80 miles southwest of the US border.
"What's complicating the identification of the bodies was that they were all headless," Reuters quoted Nuevo Leon government's security spokesperson Jorge Domene as saying.
The dominant drug group Zetas has claimed responsibility for the massacre, said the police.
Zetas have been at war with the powerful Guzman's Sinaloa drug gang and the state of Veracruz has been the virtual battleground.
"This continues to be violence between criminal groups. This is not an attack against the civilian population," Domene told CNN.
Experts say the incident shows that the drug war is escalating alarmingly. The Associated Press quoted a security expert at the country's National Autonomous University, Raul Benitez Manaut, as saying: "This is the most definitive of all the cartel wars."
According to authorities, the victims appear to have been killed only a day or two ago and the bodies dropped off from a different place.
The bodies were taken for DNA tests in order to identify the victims.
Reactions from analysts have been mixed as to whether the incident could be linked to the presidential elections on 1 July.
The ruling party's presidential candidate Josefina Vazquez Mota told Reuters: "What happened in Cadereyta must be investigated, but what I think it shows, in a terrible and painful way, is the kind of permissiveness seen in these states towards organised crime."
The authorities have not ruled out the possibility of the victims being US immigrants or people from other states, since there were not many reports of locals missing in the recent past.
A couple looking for their missing daughter visited the Monterrey morgue, where the bodies have been kept for post-mortem examinations, according to AP. A state police investigator who said none of the six bodies matched the missing person's description.
A few days ago, 23 people were found killed. Among them nine were hanged and 14 others were decapitated.