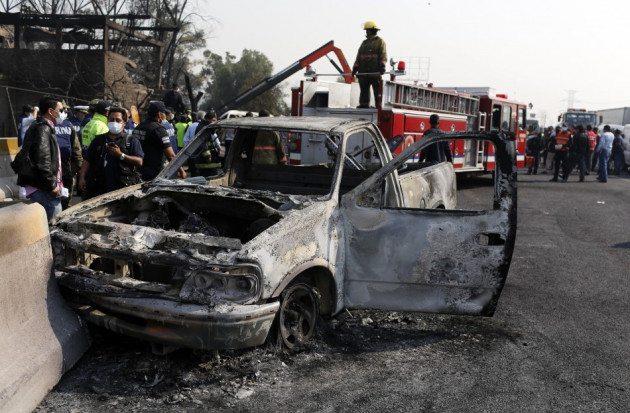 A gas tanker exploded and burst into flames on a motorway on the outskirts of Mexico City, killing at least 19 people and injuring 36.
The Citizen Safety Department of Mexico State said the death toll could rise more, according to the BBC.
The explosion happened in the early morning on the highway between Mexico City and Pachuca.
The driver is under arrest in hospital. Police, emergency workers, ambulances drivers and paramedics gathered at the scene. At least 20 vehicles and 30 neighbouring houses were damaged in the explosion.
"It was a ball of fire," resident Carlos Gonzalez Silva told local radio. "We opened the door and it was like fire had blown through the whole of the garden."
Investigators were still working on what caused the tanker to blow up.
The Mexican government announced actions in 2012 to lower the maximum allowed weight of freight vehicles after a series of crashes involving overloaded trucks.
Mexico had permitted trucks to travel on two-lane roads with loads of up to 80 metric tonnes and lengths exceeding 100ft, compared to a US limit of 40 tonnes on interstate highways.