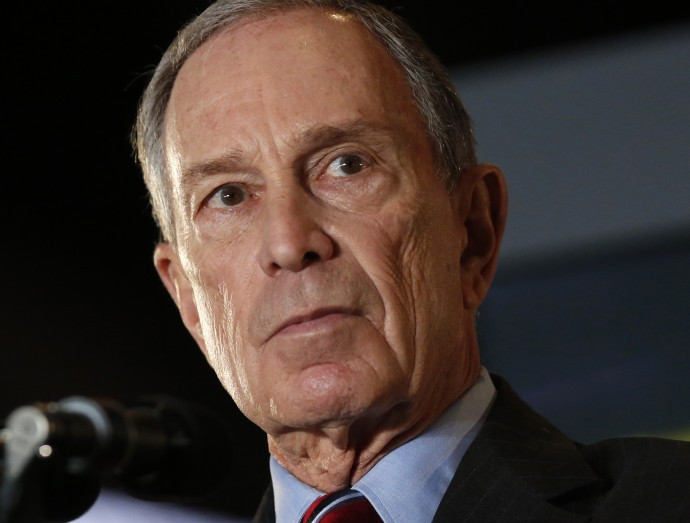 Michael Bloomberg, former Mayor of New York, will return to head financial news and data company Bloomberg LP, which he founded in 1981.
Bloomberg will replace current president and CEO, Daniel Doctoroff, who is stepping aside at the end of 2014, the company said in a statement.
Doctoroff joined Bloomberg LP as President in January 2008 and became the CEO in July 2011.
Prior to joining the company, he served for six years as New York City's Deputy Mayor for Economic Development and Rebuilding in the Bloomberg administration.
He also served as managing partner at private equity firm Oak Hill Capital Partners and an investment banker at Lehman Brothers.
"This is a sad day for me and my company," said Bloomberg.
"I never intended to come back to Bloomberg LP after twelve years as Mayor. However, the more time I spent reacquainting myself with the company, the more exciting and interesting I found it – in large part, due to Dan's efforts."
He noted that Daniel recently came to him, asking to take back the leadership of the company.
Bloomberg finally accepted the "thoughtful offer" after "significant pushback and great reluctance".
Daniel helped Bloomberg in the New York government office, being the "architect of the remarkable economic resurgence of New York City after September 11".
Bloomberg, whose net worth is estimated at more than $32bn (£19.4bn, €24.4bn), later asked Daniel to take up the top post at his company.
"He immediately immersed himself in the business and expertly guided Bloomberg LP through the worst financial crisis of our generation," Bloomberg said.
During Doctoroff's tenure at Bloomberg LP, the company's revenues increased to more than $9bn in 2014 from $5.4bn in 2007, despite the impact of the financial crisis.
In addition, Bloomberg's market share in the financial information sector increased to 32% from 26%, as the company enriched its offerings through expanded digital and television presence, and the acquisition of Bloomberg Businessweek.
"I love the company and have deep respect and affection for Mike, so leaving is not an easy decision, but it is the right one for the company, for Mike and for me at this stage of my life. It is and has always been Mike's company and given his renewed interest and energy, it only makes sense for him to retake the helm," Doctoroff said.
He added that he was not leaving Bloomberg LP for other job opportunities, and he would like to spend more of his time on not-for-profit interests in the short term.