Follow today's transfer news live as it happens here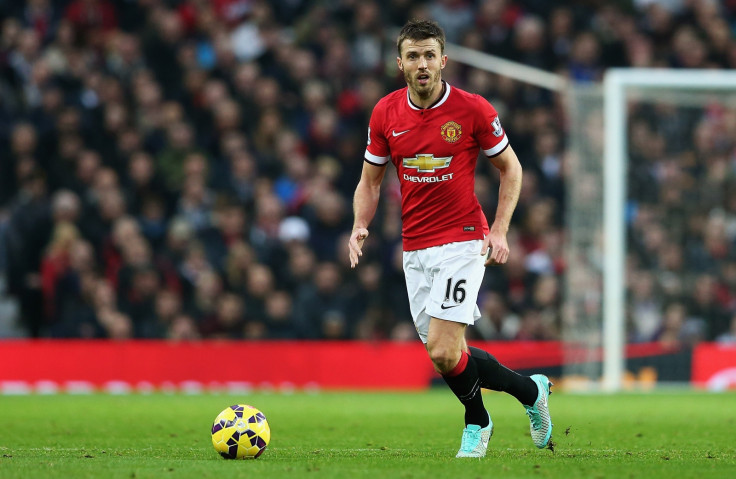 Manchester United star Michael Carrick has admitted "it's not nice" to see the games from the bench but understands manager Louis van Gaal will need to rotate his players during this season ahead of a busy campaign with Champions League football. The 34-year-old midfielder, nevertheless, has welcomed the added competition in his area following the summer arrivals of Bastian Schweinsteiger and Morgan Schneiderlin to Old Trafford.
Van Gaal made it clear since the beginning of the summer that bolstering his midfield was a top priority for the current transfer window after Carrick struggled with injuries during much of his debut season in charge at Old Trafford. He has had Ander Herrera in his ranks since July and the double signing of the Bayern Munich legend and the Southampton coveted star after, according to BBC, paying £14.4m ($22.5m) and £25m respectively for their services, completes the picture.
Carrick has therefore started the two Premier League games of the season in van Gaal's line-up but saw both the draw against Newcastle and the defeat against Swansea on 30 August from the bench, coming on to the pitch just in the second half. The veteran midfielder understands that the competition is good for the team but admits it is still not easy for the players to accept it.
"For the team to have competition and for the manager to be able to pick and choose in certain games based on fitness and freshness for example, it's a strong position to be in," Carrick told MUTV. "It's tough to pick the same team week in, week out, but I think you can only do it for so long before it hits you further down the line. It's about keeping everyone fresh and on top form."
"If you've got to sit out, it's not nice as a player because you want to play every game, but you've got to understand that it can't happen every week – I certainly understand that now. It's for the good of the team and, come the end of the season, hopefully we'll all be successful together."
Carrick is especially aware about his position after last June he turned 34-years-old and last season the injuries restricted his appearances to just 18 Premier League games. The veteran midfielder indeed compares his new position which the ones that other veterans like Paul Scholes, Rio Ferdinand and Ryan Giggs had in his last seasons at Old Trafford.
Asked whether or not the change is difficult to get used to, Carrick added: "Yes, but at the same time, I understand that I'm 34 now. If you've got to play three games a week, you can maybe do it for one week, but for two or three weeks on the spin, I think it's pretty impossible to do at the top of your game."
"You have to understand that as a player. I've seen players like Giggs, Scholes and Ferdinand all performing well, but sometimes they had to sit one out to be at their best the week after. I understand that, and I'm not naive enough to think differently. That's just where I am right now."