Manchester United star Michael Carrick has admitted he will not change his game at this stage of his career after suggesting his manager Jose Mourinho is aware of what he is capable of doing on the pitch.
The 35-year-old was handed a one-year deal when the former Real Madrid and Chelsea manager took charge at the club. So far, he has made only two starts: in the Community Shield and in the 3-1 League Cup victory over Northampton Town on 21 September.
Carrick has not featured in the Premier League for the 20-time English champions in the 2016/17 season. The former Tottenham Hotspur man has also spoken about Mourinho's team selection and wanted everyone to "calm down."
"I think he knows what I can do and I am not going to change my game now," Carrick told Sky Sports, as quoted by the Daily Mail.
"He knows exactly what I can do, my strengths, just like every other player here. You play some games and you miss some games."
"I think everyone has got to calm down a little bit in terms of how they react to all the changes in the team and who is not playing. We are a squad, we are a team, we lose together and we win together. We played tonight and had a good result."
Carrick was impressive for the Red Devils as he opened the scoring for Mourinho's side. United have progressed to the fourth round of the competition and will face Manchester City in the next round in October.
The victory over Northampton saw United end their three-match losing streak. The English midfielder believes United can use their latest win in order to get their season back on track as he wants the Red Devils to challenge for the title this term.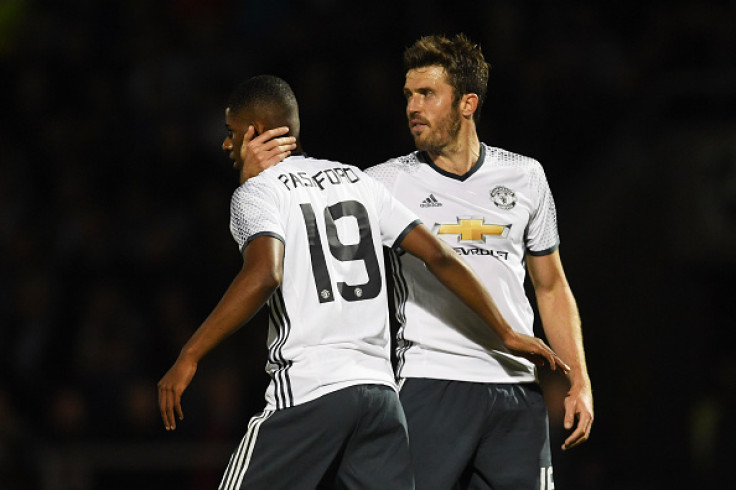 "We had a setback last week. but it's not going to finish off our season. It's about how we react to it. We had a good start with the first three or four games of the season and we want to get back to winning. We did that tonight," he told United's official website.
"It's a big game on Saturday and we want to get our season back on the right road. Come the end of the season we want to be challenging."