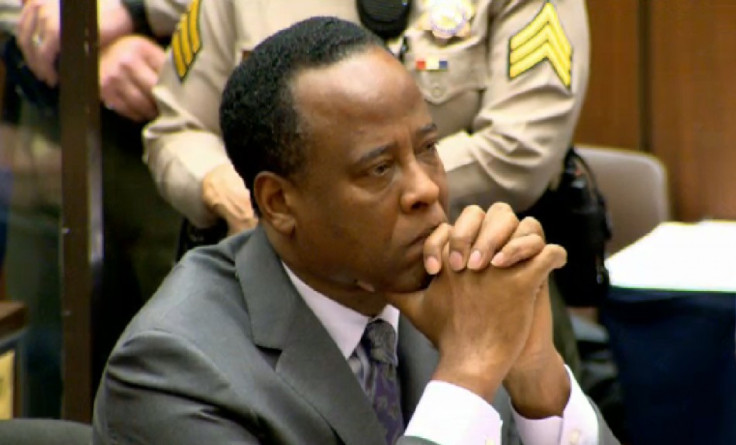 Michael Jackson's physician Conrad Murray was sentenced to four years in prison without probation on Tuesday for involuntary manslaughter in the singer's death.
Judge Michael Pastor of the Los Angeles County Superior Court gave Murray the maximum sentence, demanded by prosecutor David Walgren. He said the 58-doctor engaged in a "pattern of lies" and "money for medicine madness that is simply not acceptable to me".
He explained that even if Murray did not kill Jackson, he nonetheless must be convicted for criminal negligence as his actions directly caused the pop star's death.
"Even the people acknowledge that Murray did not intend for Michael Jackson to die," said the judge. "There are those who feel he is a saint and those who think he is a devil. He is neither. He is a human being, convicted of death of another human being."
"Jackson died because of actions of Dr. Murray and a series of decisions that Murray did, jeopardising his patient," he added. "It is not a case of simple civil negligence but criminal negligence. A jury of 12 people for different backgrounds concluded that Murray had with criminal negligence caused death to Jackson."
The judge talked about a "cycle of horrible medicine" in which Murray was involved.
Prosecutors had requested a four-year sentence for Murray and a compensation payment of $101 million. But Pastor said the amount Murray had to pay would be decided later.
Brian Panish, attorney and friend of the Jacksons, said Murray's behaviour was reckless and he "abused his position of trust".
"This is not a crime involving mistaken judgement this is a crime where the end result was the dead of a human being," he said. "Jackson was extremely vulnerable at time of dead and that very vulnerability was created by Dr. Murray. His active participation on Jackson's death advocates against probation."
Defence attorney Ed Chernoff admitted Murray's responsibility in Jackson's death, but asked the court to consider the bigger picture. "For two months Murray treated Jackson and he did so regrettably," the lawyer said. "Jackson was a drug seeker and he sought it in Murray, who was wrong in providing it to the singer."
But Jackson was "a powerful, famous, wealthy individual with lawyers, security staff and advisors. ... Maybe he was vulnerable, you are right, but what about before that two months?" he said.
"Dr. Murray will never be able to pay $100m, that's far ahead of his possibility," the defence lawyer said.
His lawyers have asked that he is kept on probation, saying he is serving "a lifetime sentence of self-punishment".
Murray, was found guilty of the star's manslaughter after administering a powerful anaesthetic to Jackson hours before the King of Pop's death in 2009.
A jury of seven men and five women took eight and a half hours to reach a unanimous decision after a trial that lasted six weeks.