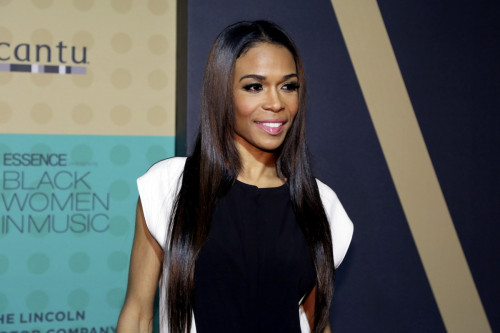 Former Destiny's Child star Michelle Williams has revealed that she was embarrassed after hearing some of the tracks on Beyoncé's sexually-charged new album.
The 33-year-old singer, who has been was very supportive of her pal's solo career, said the self-titled visual album was more revealing that she anticipated.
"I love her new album, I think it's amazing," Williams told Us Weekly at the 5th Annual Essence Black Women in Music Event in West Hollywood.
"I was telling someone on the way here how I was laughing."
"I don't know if it's laughter of shyness or embarrassment because the makeup artist and everyone was listening to her say these things, and I'm like, 'That's private girl!' We aren't supposed to know all that."
Although Williams, who is now a gospel singer, made a cameo in the video for her friend's single, Superpower, she insisted that explicit songs such as Drunk in Love, Blow, and Rocket should have been private.
"But she is married and has produced a baby, and we know what you have to do to produce a baby so OK!"
Queen B dropped the new album, complete with 14 songs and 17 videos and without any promotion in a game-changing move in December. Nearly 830,000 digital copies of the record were downloaded globally in just three days.
Destiny's Child reunited briefly in February 2013 for the Super Bowl halftime show where Beyoncé performed a 15-minute set of her greatest hits.
"I think we just like doing those one-offs," she said, referencing the group's new song, Nuclear, on the 2013 compilation album, Love Songs. "I think those are more special."