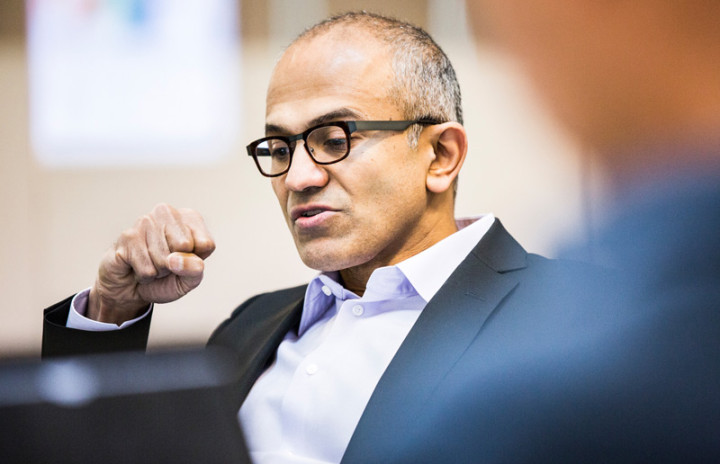 Tech giant Microsoft is expected to announce more than 6,000 job cuts early on 17 July with the recently-acquired Nokia handset division set to take the hardest hit, according to media reports.
This would be the biggest layoff by the company in its 39-year history.
The job cuts come as Microsoft looks to integrate the Nokia phone business and put more focus on cloud computing and mobile software. A majority of the cuts are expected to come from the Nokia unit, which Microsoft acquired in April for $7.2bn.
The cuts would largely involve jobs in Nokia and divisions of Microsoft that overlap with that business, as well as marketing and engineering, Bloomberg reported earlier.
Some of the job cuts will be in marketing departments for businesses such as the global Xbox team. The European Xbox team is based in Reading.
Following the acquisition of Nokia, Microsoft currently employs 127,000 people, which is significantly higher than rivals Apple and Google.
Microsoft CEO Satya Nadella has made it clear the company must refocus on mobile devices, cloud-computing and productivity software.
In a memo sent to employees last week, Nadella, who became the head of the company five months ago, hinted at transforming Microsoft into a leaner business.
When Microsoft had agreed to acquire Nokia's mobile phone business in September 2013, it announced $600m (£350m, €443m) in annual cost savings in the 18 months after the deal settlement.
In keeping with that commitment, areas that overlap are to be trimmed, while Nadella's proposed changes to the company have also meant streamlining.
In early 2009, Nadella's predecessor Steve Ballmer axed 5,800 jobs or about 6% of the total workforce during the financial crisis – the biggest so far in the company's history.
Tech companies such as Hewlett-Packard, International Business Machines and Intel are also planning staff layoffs, as individual consumers shun PCs in favour of smartphones and tablets, while corporate consumers increasingly resorting to cloud computing.