Microsoft fights against ransomware with Windows 10 Anniversary Update
The company advises consumers to keep their devices updated with the latest firmware releases.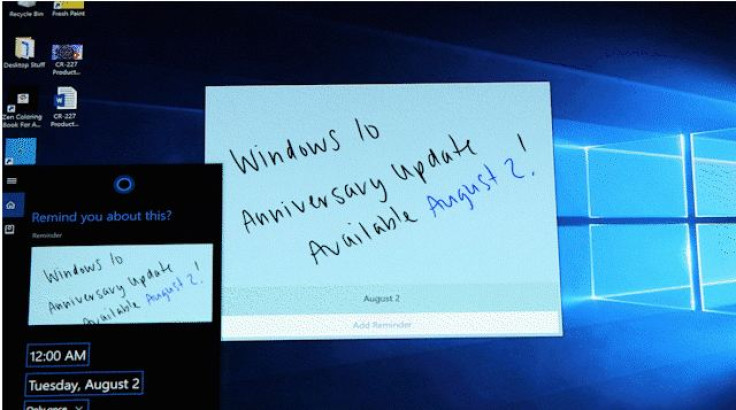 Microsoft said its Windows 10 Anniversary Update that was rolled out to consumers in August is more ransomware-resilient than before.
In the wake of the recently discovered zero-day vulnerability reported by Google, Microsoft has shared some details about how it is fighting against ransomware with the latest Windows version.
Microsoft says there are at least top 10 ransomware threats that use browsers or exploits related to browser plug-ins. But it is difficult for attackers to crack into a system running on Windows 10 and using the Microsoft Edge browser. Besides, the company has doubled detection and blocking capabilities in email services, explained Rob Lefferts, director of Program Management, Windows Enterprise and Security at Microsoft in a blog post on 11 November.
Windows Defender, Microsoft's antivirus protection on Windows 10, now has a new technology that reduces the malware threat detection time to seconds, so that the system can respond to threats before the infection occurs.
In addition, business consumers can take advantage of Windows Defender Advanced Threat Protection (ATP), which can be combined with Office 365 to help companies detect and respond to attacks on their networks.
Prevention with Windows 10 Anniversary Update
Microsoft has updated the Edge to run Adobe Flash player in an isolated container so that attackers cannot use it to download ransomware. It has also locked down Edge so that exploits running in the browser cannot execute another program.
Another major channel for spreading ransomware is via email file attachment. The company says it has improved its machine learning models to catch malware distributed in emails.
Earlier, the process of collecting a threat for analysis, classifying and responding with protection took hours, but with the Anniversary Update the entire method takes only a few minutes. As a result the response to ransomware is faster than earlier.
The Windows Defender, which is enabled by default in Windows, can respond to threats faster by using cloud protection and automatic sample submission features to block malware at first sight.
The Block at First Sight is a feature in the Windows Defender cloud protection that detects and blocks new malware within seconds.
How to protect against ransomware
As part of the protection against ransomware and other types of cyber threats, Microsoft advises users to update their systems to the Windows 10 Anniversary Update and run the default security settings. It is also important that your Windows PC is kept up-to-date with the latest updates.
© Copyright IBTimes 2023. All rights reserved.