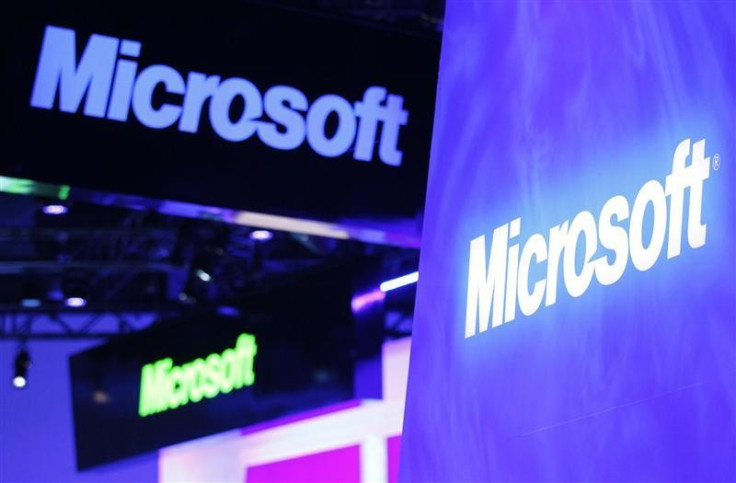 US computing giant Microsoft posted its first-ever quarterly loss on Thursday due to a multi-billion write-off on the value of its unprofitable online advertising business.
Microsoft posted a loss of $492m (£313m) or six cents per share in the three months leading to the end of June as against a profit of $5.9bn, year-on-year. It is the first quarterly loss for the company since it went public in 1986.
The loss was expected as it wrote down $6.2bn (£3.94bn), almost the entire acquisition value of its ailing online unit Aquantive. Microsoft acquired Aquantive in 2007 to compete with rival Google.
Revenue of the Redmond, Washington-based company rose to $18bn in the fourth quarter, a four percent rise compared to the same period a year ago.
The company also deferred $540m revenue of its Windows sale due to the upgrade offer for customers who buy computers running Windows 7 before the launch of the latest Windows 8.
Microsoft's new Windows 8 system is due for launch on 26 October.
Excluding the multi-billion dollar write-down and the deferred revenue, Microsoft's results could beat Wall Street expectations which boosted its share prices.
Microsoft shares rose 2.5 percent in afterhours trading on Nasdaq after closing at $30.67 on Thursday.
The company is set to release a range of products in 2013 such as a new tablet, new phone software and a new web-oriented version of its office suit.
"Over the coming year, we'll release the next versions of Windows, Office, Windows Server, Windows Phone, and many other products and services that will drive our business forward and provide unprecedented opportunity to our customers and partners." said Chief Executive Steve Ballmer, in a statement.
"There's a lot of anticipation for the next Microsoft products. They are regaining credibility with enterprises," Reuters quoted Trip Chowdhry, an analyst at Global Equities Research, as saying.