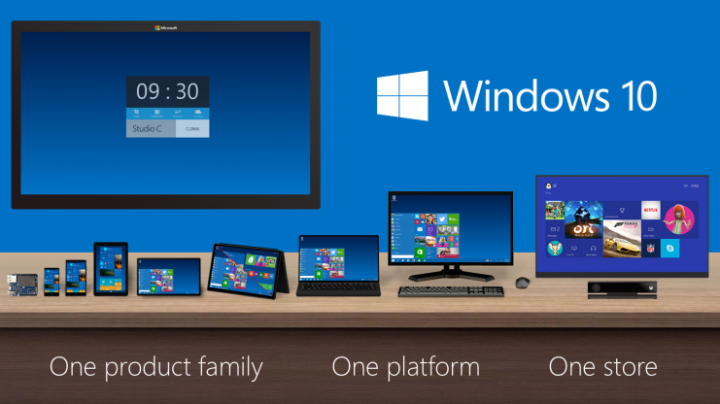 The recently launched Microsoft Windows 10 Technical Preview pre-release operating system version is now available for download. The good news is users running Microsoft's popular Windows 7 can natively obtain the latest Technical Preview OS beta.
According to a Winbeta report, users of Windows 7 who have signed up for Microsoft's 'Insider Program' will be offered Windows 10 as a simple native Windows update.
The Winbeta report also states that Windows 7 users having turned on 'Automatic Updates' will receive the Windows 10 Technical Preview automatically, and these users can normally install the update within their computers.
However, Microsoft has not issued any official statement with regard to natively offering Windows 10 Technical Preview to Windows 7 users.
Another point to note at this juncture is the fact that the pre-release Windows 10 OS native update 'test' is offered only to users on Windows 7, and not to Windows 8/8.1 users.
It is indeed a matter of interest, to check whether Microsoft will offer the stable release of Windows 10, to Windows 7 users, once the former is officially released.
If you are a Windows 7 user, having signed up for the Microsoft Insider program, then turn on 'Automatic Updates' within your computer systems now, and check for the Windows 10 Technical Preview update.
Or, if you wish to receive Windows 10 beta as a native update, then sign up for the Windows Insider program now, and check out for Windows 10 Technical Preview being offered as a native update.
Windows 10 Technical Preview System Requirements
Your machine should be powered by 1GHz processor
There should be 1GB RAM (x86) or, 2GB RAM on a 64-bit machine
The required storage space should be 16GB
You will need a DirectX 9 or above graphics device, stable internet connection and a Microsoft account
Ensure that you have a backup of all the important data of the machine.