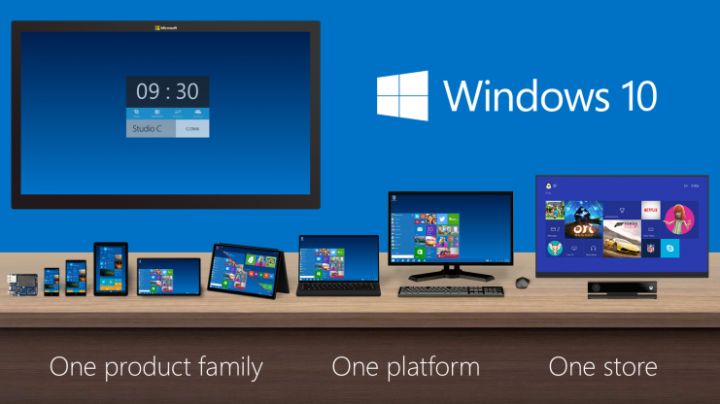 Microsoft believes its new operating system is such a major step forward from Windows 8, that it skipped Windows 9 entirely.
With a single design for devices ranging from smartphones to PCs, Windows 10 combines key functions from each of the major platforms.
At the San Francisco launch, Microsoft's Windows chief Terry Myerson called Windows 10 the "most comprehensive platform ever."
But what are the most interesting features of Windows 10?
---
Made for Enterprise
---
Myerson declared Windows 10 to be Microsoft's "greatest enterprise platform ever." He then listed the operating system's four enterprise values.
First, there's compatibility "with all the traditional management systems used today." Second, there's the customised store.
Third is the quite excellent addition of data security by separation of corporate and personal information. And finally there's productivity, something that Windows 10 is heavily geared towards.
---
Productivity
---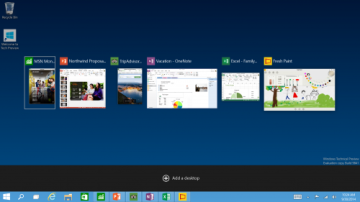 Joe Belfiore, the man behind Windows Phone, said Microsoft has "embraced the idea of productivity for the widest scale of Windows users."
The centrepiece of this feature is multiple desktops. Users launch on the desktop task view, which opens multiple miniature windows at the bottom of the interface that shows all apps currently open.
The new 'Snap Assist' UI allows users to then grab apps from multiple desktops, meaning users can do things faster and easier. Belfiore said: "You may say this is a basic feature. We don't think this is world changing."
---
Continuum
---
The emphasis on productivity is equally served by the a more seamless integration of touch and keyboard functionality.
Windows 10 adds Continuum, a feature which allows users of 2-in-1 devcies to switch between touch and keyboard inputs easily.
Belfiore conceded that Windows 8 had confusing user experience when launching modern apps. He said: "We don't want that duality, we want users on PCs with mice and keyboards to have their familiar UI."
It's a merging of Windows 7 and the few good things of Windows 8, chief among them Touch. The Charms bar will continue to exist on touch systems, but will be adapted.
The Charms bar will still be there on touch systems, but it will evolve and change.

— Ed Bott (@edbott) September 30, 2014
And that's not all for improved keyboard use. Command prompt has been made easier and more powerful. In what Belfiore calls "a geeky feature," users can now paste in directories into command prompt with Ctrl+V instead of having to trigger a context menu and hit the specific paste option.
---
Windows Insider Program
---
Microsoft also announced the launch of its Windows Insider Program, designed to get feedback from users on how to improve Windows 10.
Forums will be set up for insiders to discuss technical issues and ideas, and engineers will be made available to consult with. The presentation urged users to become insiders and participate in building "a product that all of customers will love."
The programme is pitched in at technology enthusiasts, for "people who know DLL is not the new OMG."
Myerson said Microsoft listens to its customers, and Windows 10 is an example of the company meeting its users' needs.
PC experts: The Windows Insider Program is coming. Get in early and help shape the future of Windows: http://t.co/iQgGoKZ0mQ #Windows10 — Windows (@Windows) September 30, 2014
---
Improved Start Menu
---
Although it's not the most dramatic addition to the OS, Windows 10 puts the Start Menu back at the front and centre.
Users can now resize the tiles on the menu in one of the operating system's finest customisation flourishes. There's also better searching, directly from the Start menu and including web results.
Windows 10 can be previewed on 1 October, but won't be shipped until late 2015. Price wasn't discussed at the press conference, but Indonesia President of Microsoft indicated that it will be free for Windows 8 users.