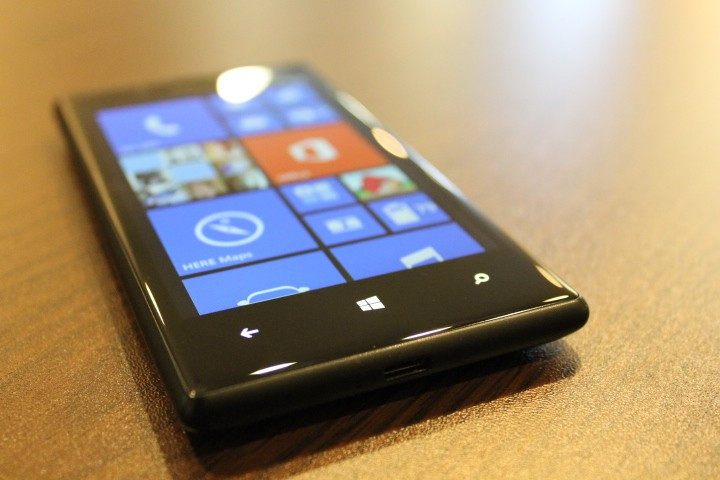 Microsoft's upcoming mid-range Lumia 730 is expected to incorporate wireless charging, according to latest reports.
The smartphone, which is expected to be the successor to Microsoft's popular Lumia 720, continues to grab attention even before its official release.
Various technical specifications of the Lumia 730 surfaced earlier this year, and hinted at a 5 megapixel front camera along with a 6.1 megapixel rear snapper, to cater to those hoping to capture the perfect 'selfie'.
Now, another important feature of Lumia 730 has reportedly been confirmed by a report published in Nokia Power User.
According to this report, the Lumia 730 will incorporate functionality like wireless charging, 4G LTE connectivity and a Nano SIM slot.
The microSD card slot (for expanding the internal storage, rumoured to be either 8GB/16GB by default), should provide expansion of internal memory up to at least 32GB via an external microSD card.
Wireless charging should be the major USP of the Lumia 730, considering the smartphone's mid-range positioning and hardware offering.
Other tech specs are yet to be confirmed by Microsoft, but according to earlier speculations, the Lumia 730 is expected to incorporate a 4.7in FWVGA display and run the latest Windows Phone 8.1 update 1 OS straight out of the box. The smartphone is likely to be driven by a quad-core Snapdragon 400 processor, along with 1GB RAM.
Microsoft's 'selfie' smartphone is also rumoured to offer a two SIM-card option.
Software-wise, the Lumia 730 is said to be driven by Nokia's 'Debian Red' firmware, which should feature new enhancements.
Recently, a Lumia smartphone variant, with model number RM-1038, passed through the American Federal Communications Commission. This Lumia variant is said to be the Lumia 730, and has dimensions measuring 134.7 x 68.5 mm, which is comparatively higher than the Lumia 720's real estate that measures in at 127.9 x 67.5 mm.
Lumia 730 is highly anticipated to be released during Microsoft's event that is slated to be held on 4 September, in Berlin, Germany.