Elop the 'Hot Favourite' as Microsoft Narrows CEO Shortlist
Microsoft has whittled down the list of candidates for its chief executive role from 40 to about five, with favourites Ford CEO Alan Mulally and former Nokia boss Stephen Elop still in the running.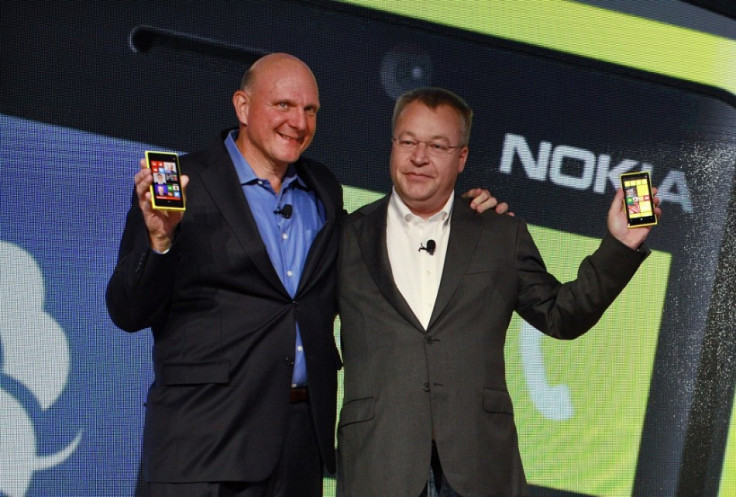 The two candidates are joined by three internal options, including former Skype CEO Tony Bates, who is the current head of Microsoft's business development, and Satya Nadella, its cloud and enterprise chief, sources told Reuters.
The names of other candidates could not be confirmed by Reuters' sources.
Bookmaker Ladbrokes claims Elop is "the hot favourite" for the top Microsoft job, having improved his odds from 5/1 to just 1/7 as his position in the final five is confirmed. Mulally is his closest rival at 6/1.
The odds of Nardella and Bates replacing Ballmer stand at 7/1 and 10/1 respectively, while odds of 25/1 are offered for Facebook's cheif operating officer Sheryl Sandberg.
Despite the list of candidates falling from around 40 to five in the three months since current CEO Steve Ballmer announced he would retire by next summer, a decision might not be made for a few more months, the sources said.
Fully focused
The name of the fifth shortlisted candidate is not known, nor are many of the original 40, but a source said Microsoft was searching for a new boss across a wide range of sectors, including life sciences and consumer.
Microsoft would not comment on its hiring process, and a Ford spokesperson reaffirmed what it has previously said: "Alan remains fully focused on continuing to make progress on our One Ford plan. We do not engage in speculation."
A special committee was set up by Microsoft following Ballmer's announcement in August that he would retire within 12 months. The committee has endured pressure from investors, who see Ballmer's transformation of Microsoft from a software company to a devices and services provider as unfinished.
Credited with inspiring a cultural change that helped Ford transform its losses and avoid a federal bailout in 2009, 68-year-old Mulally is seen as the turnaround specialist some investors are looking for. Mulally's current arrangement is for him to stay with Ford until at least the end of 2014, having taken up the role of CEO in 2006.
Bill Gates
In October, three investors with a combined 5% share in Microsoft said they want co-founder, former CEO and committee member Bill Gates to relinquish his role as chairman, saying the 58-year-old has more control over the company than his 4.5% stake entitles him to.
The group claim Gates' role as chairman blocks the adoption of new strategies and would limit the new chief executive's power to make substantial changes.
Since vacating his office at the Microsoft campus in 2008, Gates has increased his focus on the Bill & Melinda Gates Foundation run with his wife, but still gives up one day per week to work with the company. People close to Gates say he is not considering a Steve Jobs-style return to the position of CEO, reports Reuters. Ladbrokes has odds of 50/1 for a return from Gates.
Stephen Elop
Former Nokia CEO Elop was seen as an obvious possibility for the CEO job after Microsoft in September announced it would buy the Finnish company's phone-making division, a deal that should be completed by early 2014 and will see Elop return to the Redmond, Washington-based company, having departed in 2010 to turn around Nokia.
Skype CEO Bates joined Microsoft when it acquired the internet telephony company in 2011, and now runs the software giant's business development and overall strategy.
Finally, being head of Microsoft's cloud and enterprise division, Nadella could be a wise choice for CEO as the company looks to shift its products more aggressively into the cloud, taking advantage of the booming mobile computing market.
© Copyright IBTimes 2023. All rights reserved.