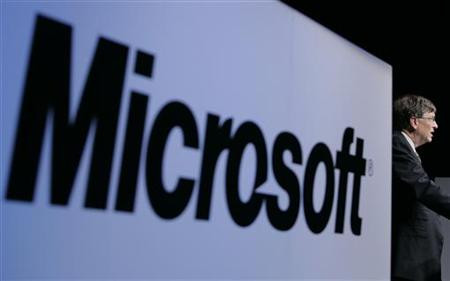 Following McAfee's discovery of the high-profile Operation Shady RAT, tech-Goliath Microsoft has announced a new initiative offering cash prizes for companies or individuals that develop new technology to help counter the growing hacker threat.
Late last night Microsoft's Trustworthy Computing Group announced its new BlueHat Prize competition. The competition was announced at the Black Hat conference and followed by a press release on Microsoft's News Centre. It offers "cash and prizes for developing innovative, new computer security protection technology."
The competition's winner will be award $200,000 while second place will will take $50,000. Additional prizes will also reportedly be given to "contestants who design the most effective ways to prevent the use of memory safety vulnerabilities."
The news comes just after security firm McAfee discovered a new, believed to be government funded, hacking campaign. Codenamed Operation Shady RAT, the campaign is already believed to have hit 72 governments and private companies, including the U.N.
The competition isn't the first time Microsoft has offered cash incentives to help combat hackers. Last month the company offered another $250,000 reward for information regarding the creators of the Rustock botnet.
Matt Thomlinson, general manager, Trustworthy Computing Group, Microsoft commented on the competition:
"As the risk of criminal attacks on private and government computer systems continues to increase, Microsoft recognizes the need to stimulate research in the area of defensive computer security technology."
With Katie Moussouris, senior security strategist lead for the Microsoft Security Response Center later adding: "We're looking to collaborate with others to build solutions to tough industry problems. We believe the BlueHat Prize will encourage the world's most talented researchers and academics to tackle key security challenges and offer them a chance to impact the world."
The competition will be accepting submission fro Wednesday, 3 August, 2011 until Sunday 1 April , 2012. The competition's winners will be announced at next year's Black Hat conference.