Microsoft's Bill Gates Forgives Steve Jobs for Hateful Remarks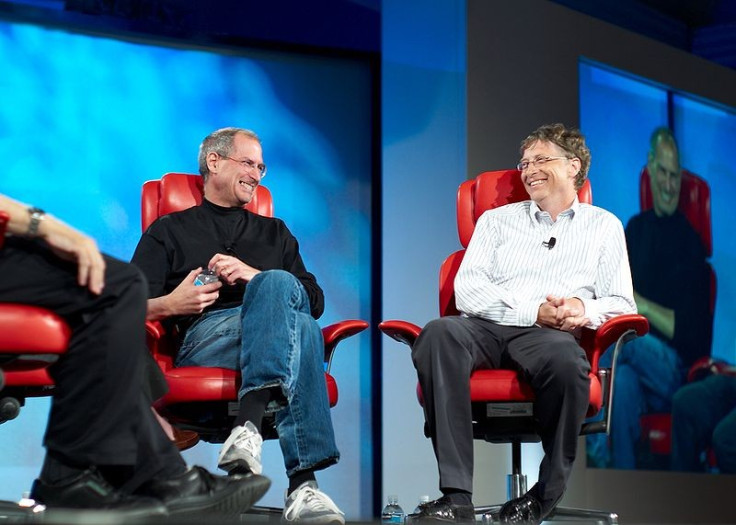 With Steve Jobs new biography revealing yet more choice-remarks from Apple's now deceased chairman towards Microsoft's founder, Bill Gates has issued his own statement forgiving his long-time rival and friend.
Though Jobs never hid his dislike for Gates' products, Walter Isaacson's recently released biography of Steve Jobs showcases some of the tech-guru's harshest and most personal attacks on Gates.
In his life Jobs had accused Gates of shamelessly ripping off other people's products and ideas. Most famously Jobs even went so far as to comment Gates would be "a broader guy if he had dropped acid once or gone off to an ashram when he was younger."
In a recent interview with America's ABC News, Gates' not only claimed he didn't mind Jobs' public attacks on him, but that he understood where Jobs anger towards him came from.
In response Gates said, "Steve and I worked together. Creating the Mac we had more people on it, did the key software for it. So through the course of the 30 years we worked together he said a lot of nice things about me, and he said a lot of tough things" commented Gates to ABC.
"I respect Steve, we got to work together, we spurred each other on, even as competitors. So none of that bothers me at all," he later added.
Gates went on to state that Jobs' dislike for Microsoft products stemmed from his "beleaguered," at the company's pricing plan and belief that he was "the good guy," in Apple and Microsoft's war for dominance.
Jobs' died Oct. 5 after losing his long-time battle with cancer. His death immediately followed Apple's unveiling of its new iPhone, the iPhone 4S and led to a chorus of eulogies from celebrities and politicians across the world.
His sister's eulogy and an account of his final moments can be seen here.
© Copyright IBTimes 2023. All rights reserved.