Chipmaker Nvidia is "working really hard" with Microsoft on its next iteration of Surface tablets, according to its CEO, Jen-Hsun Huang.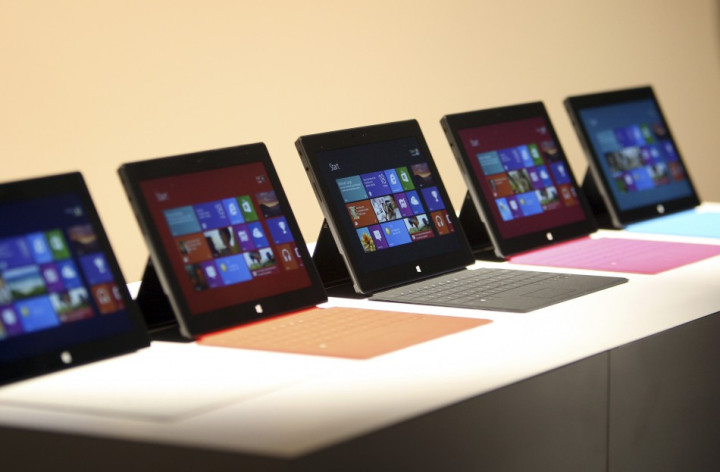 "Now we're going to bring it with the second-generation Surface. We're working really hard on it, and we hope that it's going to be a big success," Huang said in an interview with CNET.
Huang also added that, at the launch, Surface RT missed out on Microsoft Outlook Mail service. However it will be included in the upcoming RT 8.1 update, scheduled to release later this year.
CNET speculates that Qualcomm and Nvidia will be the chip suppliers for the second-generation Surface tablets. However, Qualcomm's official statement is yet to come. It is also said the new Surface tablets are to sport a smaller screen size.
Microsoft may be working on number of variants for Surface RT tablets based on screen sizes of seven inches or more, giving Qualcomm a chance to fit its processors in other variants.
The computer maker was recently thought to be working on a seven inch Surface tablet to act as a companion tablet for the upcoming Xbox One game console.
Kevin Turner, COO of Microsoft, hinted last month that new versions of Surface RT and Surface Pro would arrive in 2014 during the company's Worldwide Partner's Conference held in July.
Since the current-gen Surface RT carries Nvidia Tegra 3 processors, the next-gen Surface tablets are expected to sport Nvidia's latest quad-core Tegra 4 or Tegra 4i processors if the tablet features 4G connectivity.
Last month, Microsoft slashed its Surface tablet prices by 30% because of its poor sales worldwide. According to IDC (International Data Corporation), Microsoft shipped around 9000,000 Surface tablets in the Q1 of 2013 with majority of the Surface Pro units.
It has been speculated that the cut in Surface tablet prices may be a step by Microsoft to clear the shelves for the next-gen Surface tablets.
There is no official word from the Microsoft on this issue. Nvidia officials are also declining to disclose any information other than Huang's comments.