Microsoft has cut the price of the Surface RT by more than £100 in a bid to boost sales of its Windows RT tablet.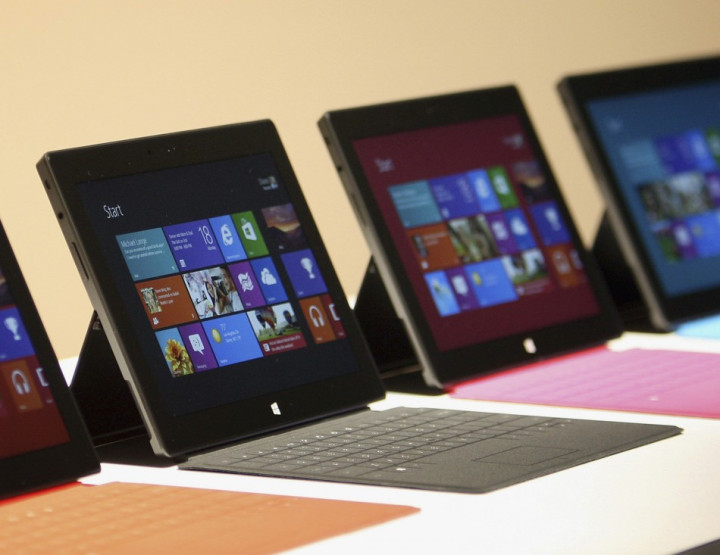 The 32GB Surface RT has been reduced from £399 to £279, making it just £10 more expensive than the smaller 16GB iPad mini, while the 64GB model has seen its price cut from £479 to £359.
Microsoft has not issued a reason for the price cut, which follows a dramatic reduction to £159.60 for purchases made by educational institutions, but slow sales could well be a factor.
The computer giant is yet to announce figures for Surface RT and Surface Pro sales, but the International Data Corporation (IDC) estimated in May that the two models combined had achieved 900,000 shipments in the first three months of 2013. For context, Apple shipped 19.5 million iPads during the same quarter.
Although the price cuts have taken immediate effect on Surface RT stock at PC World, John Lewis and Microsoft's own retail website, the Windows 8-running Surface Pro remains at its original pricing, starting at £719.
Legacy
When we reviewed the Surface RT in November we were impressed by its design, build quality and the touch-sensitive Touch Cover keyboard dock, but thought the Windows RT operating system felt unfinished, with a lack of quality applications on offer through the Windows store.
Despite having the same tile-based start screen as Windows 8, Windows RT can not run legacy Microsoft applications in its traditional desktop environment. Only the bundled Office 2013 suite, Notepad and Paint work on the Surface RT's desktop, limiting its potential to be a laptop replacement.
Launched in the UK in October last year, the Surface RT has a 10.6in touchscreen and is powered by NVidia's Tegra 3 processor, but misses out on the HD resolution and Intel Core processor of the Surface Pro.
Second generation
Microsoft is yet to announce a second-generation Surface, but the Wall Street Journal reported in April that the company is developing a smaller 7in model to compete with the iPad mini and Google Nexus 7, and that it will carry Xbox branding; such a device could work as a companion accessory for the Xbox One game console, due on sale later this year.
Microsoft has not dropped the price of its unique keyboard covers with the Touch Cover still costing £100 and the Type Cover, which features more traditional keyboard keys remains at £109 - though they are still slighly cheaper if you buy them with a Surface tablet.