Microsoft Surface Pro: Specs, price, release date and more for new Windows tablet
Tablet/laptop-hybrid gets a processor boost and improved battery.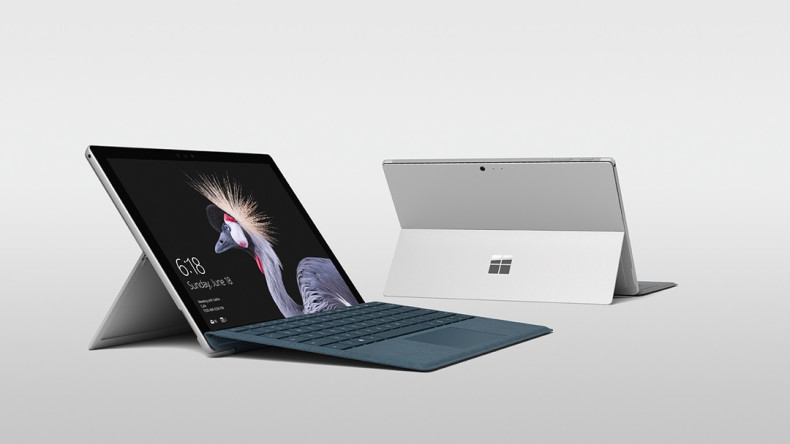 Microsoft has unveiled the Surface Pro, a new member of the wider Surface family that offers fans a significant upgrade over the aging Surface Pro 4. The Redmond giant's latest laptop/tablet-hybrid will launch on 15 June, with prices starting at $799 (UK price to be confirmed).
As well as ditching the number scheme in Apple-like fashion, the Surface Pro makes several key changes to the existing range, although design-wise it doesn't wander too far from previous hardware. It is, however, a lot lighter and thinner than its predecessors, with Microsoft claiming that it is the "lightest Surface Pro ever, starting at just 1.7lbs and 8.5mm thin."
A new hinge design allows the Windows 10 device to lay almost flat at a 165 degree angle, while the Surface Pro also inherits the Surface Laptop's Alcantara fabric keyboard should you pick up one of the Type Covers.
The attachment will be available in platinum, burgundy, and cobalt blue for $159, although a non-Alcantara Type Cover is also up for sale in black for $129.
The Surface Pro's biggest upgrades come in the power department, with Intel's Kaby Lake processors offering a significant boost over the Surface Pro 4. The top-end model comes with a Core i7 chip, while the base and mid-tier models run on Core m3 and Core i5 chips and have a fan-less design.
At the Surface Pro's reveal event today (23 May) in Shanghai, the company talked up the device's 13.5 hours of battery life which would represent a 50% improvement over the Surface Pro 4.
Microsoft also announced an updated Surface Pen stylus with improved pressure sensitivity, a tilt mode that allows for shading and a reduction in lag when drawing on the 12.3in Pixel Sense display. Fans of Microsoft's Surface Dial will also be able to use the circular peripheral with the Surface Pro.
As with recent Surface devices, the 2-in-1 also shuns USB-C in favour of USB 3.0 ports. On the decision, Surface boss Panos Panay told The Verge: "If you love Type-C, it means you love dongles," in a none-too-subtle reference to the backlash rival Apple received for opting solely for the faster ports on its latest MacBook range which shut off connectivity with older peripherals.
"We're giving a dongle to people who love dongles," Panay remarked.
IBTimes UK will be updating this article as soon as we hear word of UK pricing and availability.