Microsoft has just announced two 10.6-inch Surface tablets Monday evening, one for Windows RT powered by ARM-based processors and one for Windows 8 Pro powered by Intel processors.
Surface Tablet for Windows RT
10.6in ClearType HD screen
9.3mm thin
USB 2.0
VaporMg chassis
675g
Magnetic 3mm Touch Cover with integrated keyboard
Price and availability: Unknown
Surface Tablet for Windows Pro
10.6in ClearType Full HD screen
13.5mm thin
903g
VaporMg Chassis
USB 3.0, microSDXC, Mini DisplayPort
Magnetic 3mm Touch Cover with integrated keyboard
Price and availability: Unknown
Microsoft says the Surface family of tablets will run various versions of Windows 8, and come with a 3mm thin magnetic cover that will double as a full-sized keyboard when laid flat on a desk.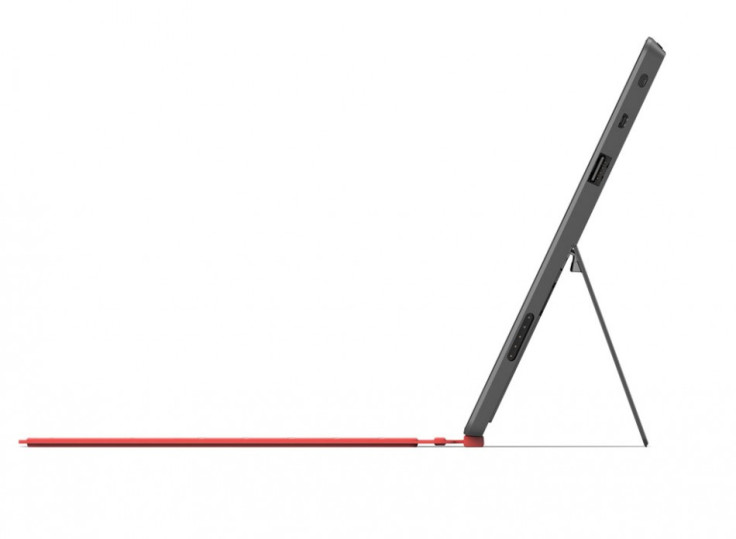 The Surface tablet will be available in a couple of configurations, with one running Windows RT, the tablet version of the new Microsoft operating system, while the other one will run Windows 8 Pro, giving you the full desktop operating system experience on the go.
At a secret event in the U.S. Monay, Steve Ballmer, Microsoft CEO, unveiled the new Surface tablets, both of which feature a 10.6in display.
Surface for Windows RT
The Windows 8 RT version will obviously be powered by an ARM-based processor, though Microsoft has yet to reveal the exact processor model.
The Windows 8 RT version will come with a 10.6-inch ClearType HD Display though Microsoft was not clear on the resolution of the screen.
It will measure just 9.3mm thin, come with a full-sized USB 2.0 port, is constructed of a VaporMg (pronounced Vapor-Mag) fully magnesium case, has an integrated kick-stand and will weigh 675g.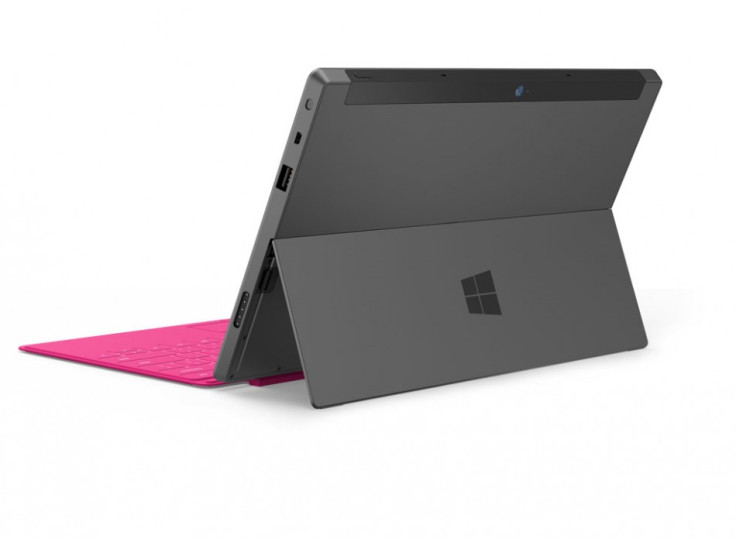 The tablet will also have a microSD card, Micro HDMI and Wi-Fi - which Microsoft said was better than any other tablet. It will be available in 32GB and 64GB versions.
The Surface tablet will come with a 3mm Touch Cover, which is a magnetic cover that comes in a variety of colours.
However the most impressive aspect of the Touch Cover - which sounds a lot like the iPad's Smart Cover - is a unique pressure-sensitive technology, which senses keystrokes as gestures, enabling you to touch type "significantly faster than with an on-screen keyboard."
Steven Sinofsky, head of Windows 8 at Microsoft, said during the presentation that typing on this would be twice as fast as typing on a glass tablet.
Sinofsky said: "It's a tablet that works and plays the way you want to. A tablet that's a great PC. A PC that's a great tablet. Surface."
The Windows RT Surface Tablet will come with Microsoft Office 2013 pre-installed, which is a very big selling point.
Surface for Windows 8 Pro
Looking at the Intel-based Surface, it will be slightly thicker at 13.5mm and weighs in at 903g, which is rather weighty but Microsoft said that it wasn't much considering this is a fully-fledged PC.
Both versions of the tablet feature a 22 degree bevelled edges, which Microsoft says will give it "a natural position for the PC at rest or in active use, letting the hardware fade into the background and the software stand out."
As we said, the Windows 8 Pro version will be powered by an Intel chip, though which one is unclear. The company did say however, that it would use less power than the current generation Ivy Bridge Core i5 processors.
The 10.6in screen, like the Windows 8 RT version, uses Gorilla Glass, but the Pro version is set to have a Full HD display.
In terms of connections, there is microSDXC, USB 3.0, Mini DisplayPort and Wi-F available.
Microsoft really played up the Touch Cover with integrated keyboard and touchpad, demoing it for more than 15 minutes of the presentation.
As well as the Touch Cover, users looking for a more traditional keyboard experience can buy the 5mm Type Cover which adds moving keys and slips inside the Touch Cover.
Microsoft also demoed a stylus or pen, which can be attached using magnets to the tablet itself for easy storage.
Microsoft said at the presentation: "This surface has two digitizers. One for touch, one for digital ink. It sees the proximity of the pen and stops taking hand inputs." The pen samples at 600dpi.
Surfact Tablet: Pricing and Availability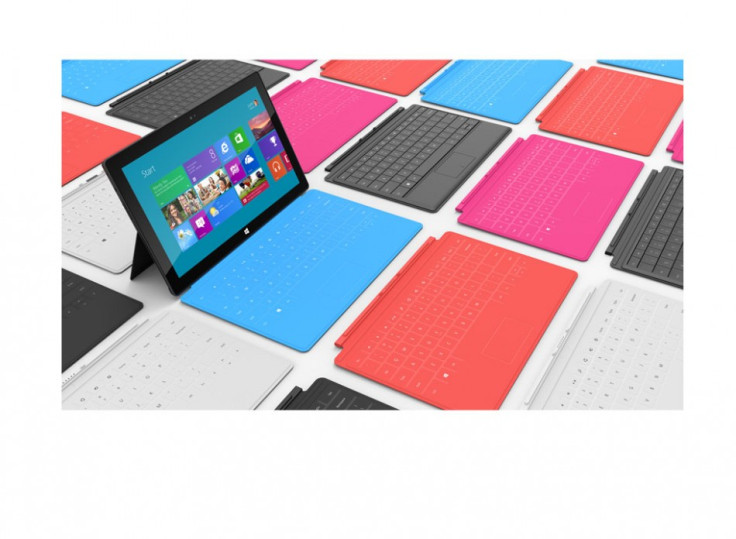 One of the most anticipated sections of the announcement was regarding pricing and availability but unfortunately, Microsoft remained very elusive on this point, as it has on the final shipping date for Windows 8.
Sinofsky was the only person to talk about pricing, and he said the Surface for Windows RT would be competitive in terms of pricing with other ARM tablets, which gives us a price range going from £100 to £500, which isn't of much help.
He added that the Surface for Windows Pro would also be competitive with Ultrabooks, which again is of little help, but does indicated that we are looking at prices of at least £600.