Microsoft has released the software development kit (SDK) for Xbox SmartGlass, giving developers the chance to create applications for the system before it arrives in the autumn.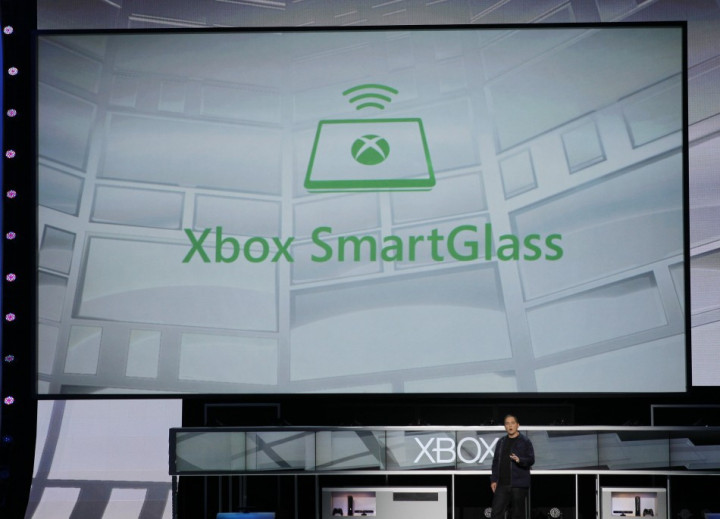 SmartGlass was announced at Microsoft's E3 press conference at the start of June and offers a system that lets tablets and smartphones to communicate with the Xbox 360 games console through applications.
A Microsoft spokesperson told IBTimes UK: "Microsoft has taken the next steps to deliver Xbox SmartGlass this autumn by releasing the Xbox SmartGlass Software Development Kit (SDK) as a free release for partners that have agreements to develop Xbox games or entertainment applications for the Xbox 360 console."
Features of the SDK include Xbox SmartGlass Studio, which enables developers to start building what the company calls "SmartGlass Activities"; there's also a JavaScript library containing a set of device APIs and some sample code to give developers an example of how to build applications for the system.
Developers can create a wide range of applications for SmartGlass, such as using your phone or tablet as a second screen to provide extra details about a television programme or film, or a tablet app to control your console and even push a film over to a tablet if the television is being used by someone else.
"Use your phone or tablet as another remote and easily navigate your entertainment and menus by simple flicks, gestures and pinch and zoom," Microsoft added.
While demonstrating SmartGlass at the E3 conference, Microsoft showed how a tablet could be used to provide a map and extra information to gamers while they play the upcoming Halo 4.
Beyond just providing extra information, SmartGlass could be used to turn a tablet or smartphone into a game controller - for example, tablets with accelerometers could be used as a steering wheel controller for racing games.
Developers can download the software development kit for SmartGlass from Microsoft here.